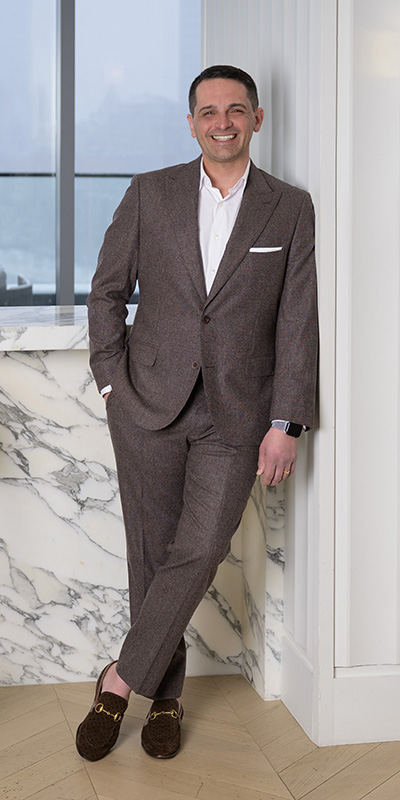 Results-driven, relationship-focused and reachable to a fault, Boston Realtor Ben Leavitt is a firm believer that the world is full of abundance, and he lives by the credo that constant energy yields constant results. He is relentless in helping his clients reach their goals.
Leavitt has worn many hats throughout his professional life, including working in banking, corporate tax and apparel sales — even as a touring hip-hop DJ. Just prior to entering the world of real estate, he moved from Los Angeles to Boston to work on a recreational development project that ultimately fell through and began bartending for a high-end caterer. "Although it wasn't always clear in the beginning," he reflects, "each role has contributed to my success as a Realtor."
Ironically, Leavitt's relationship with Compass began one serendipitous night while he was bartending at the Compass Christmas party. "There was great energy in the room that evening, and I left knowing my next move was to obtain my real estate license and get into the game," he shares. "I signed on with Compass on the day of their Christmas party in 2022. Talk about full circle."
Leavitt doubled his sales production in 2022 and created the Leavitt + Co team at Compass. The team includes his wife and two other agents. His proudest accomplishment of the past year was working with a long-term client on the sale of his three-family home in Somerville. The property sold for $310k over asking price, and he was able to refer the client to a Compass agent in Atlanta for the purchase of another property.
Leavitt and his wife currently reside in Jamaica Plain with their dog, Huck. Outside of work, they love to invest in real estate, travel, boat, read and hike.