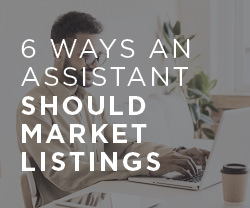 ---
Attracting qualified buyers to purchase properties is one of the most important skills that sellers expect their agents to have.
read more
---
The median price of a single-family home on the market in Massachusetts was up nearly 20% compared to a year ago.
read more
---
"In 2020, the appraisal industry saw an immediate need to shift from traditional in-person appraisals to consistently precise and dependable digital valuation tools — a need that continues to grow and has no end in sight." — Frank Martell, president and CEO of CoreLogic
read more
---
National Association of Realtors Chief Economist Lawrence Yun called September's rise in housing starts "welcome news."
read more
---
"The slight decline in bidding wars (nationally) is largely a reflection of a seasonal cooldown, which typically starts in the late summer but was delayed by a few months this year," said Redfin chief economist Daryl Fairweather.
read more
---
A new report from CoreLogic shows U.S. single-family rent price growth is moving toward stabilization.
read more
---
"Sellers are responding to market demand listing their house, but inventory keeps dropping as buyer demand is at an all-time high," — CCIAOR Ceo Ryan Castle
read more
---
Transactions were down in September from the previous month, but not by much, and that's good news.
read more
---
Most Realtors know a fresh coat of new paint can transform a space, but do they know which colors will attract buyers? A new study has the answer.
read more
---
Ready to take your quarantine game to the next level? How about buying your own island?
read more
---
Homesellers continued to sell homes to each other in September, making the market resemble a game of 'housing musical chairs,' according to First American chief economist Mark Fleming.
read more