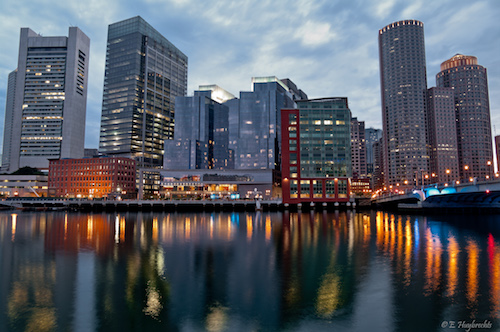 The leaders of 14 towns and cities included in the Metropolitan Mayors Coalition of Greater Boston recently revealed a plan to address the region's well-documented affordable housing issue.
The leaders will set new goals for regional housing production and a timeline in which to achieve it. The goals will center on diversity, cost, location, design and stability for residents of the area, which is growing more expensive as inventory tightens.
The group says that keys to its success include increased housing construction across the area; housing of a variety of sizes, including homes suitable for families with children and accessible to all ages and abilities; and transit-oriented developments. They also will work to reduce evictions and eliminate unfair rental practices, as well as provide housing for the homeless.
"Affordable housing is one of our top priorities in Boston — and we know that for metro Boston to be affordable for all residents, we need to work together with cities and towns throughout the region," Boston Mayor Martin J. Walsh said in a statement. "This plan is another step forward towards ensuring all those who wish to live here can, and I look forward to working with our partner cities and towns across the region to continue creating homes for all."
Once the mayors group sets its goals and a timeline, they will work with local officials to recommend changes to zoning, policies, funding calculations for state aid at public schools and other tools that will help address the issue, the group said.
Towns and cities participating in the Metro Mayors Coalition include:
Boston
Braintree
Brookline
Cambridge
Chelsea
Everett
Malden
Medford
Melrose
Newton
Quincy
Revere
Somerville
Winthrop