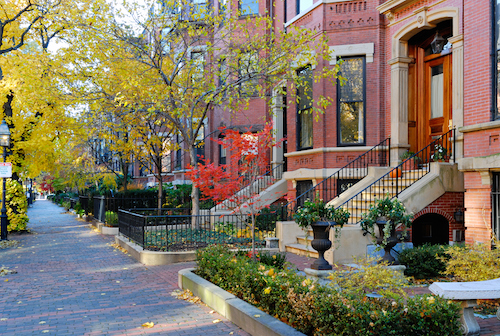 Despite the increased effort in Boston not only to build more housing units in general, but affordable ones to boot, the suburbs aren't demonstrating equal commitment, according to the Boston Foundation's Greater Housing Report Card, which highlights the city's housing successes, pain points and future keys to success.
By year end, the report shows there will have been about 13,000 permits issued for apartments and homes in the metro area, which, while up from 11,525 in 2016, is down 5 percent from the peak in 2015.
However, according to the report, more than four in 10 building permits issued this year in the Boston metro area were done so by Boston itself, showing that the suburbs lack in sheer volume. In the suburbs alone, there will be just 7,575 permits issued this year, down from 8,178 last year.
Moreover, the suburbs are still grappling with an affordability issue, as more than half of renters and 36 percent of homeowners with mortgages pay more than the recommended 30 percent of their income on housing.
"Since the significance of the role of housing in greater Boston's regional economy is hard to overstate, it is encouraging to see the progress that is being made in Boston," said Paul S. Grogan, president and CEO of the Boston Foundation. "This momentum, however, has to extend beyond the urban core if we are to provide homes for the working families that deserve to pay far less of their monthly income for housing costs."
Making affordability a priority
Various initiatives from Boston Mayor Martin J. Walsh reveal the city's renewed focus on affordability, such as a plan to reserve underdeveloped or unused plots of land for affordable housing and a goal to add more than 50,000 housing units to the landscape by 2030.
However, working families in the area are increasingly unable to afford mortgages and rents, despite job and income growth.
To reverse that trend, the report's authors suggest an emphasis on "21st century villages" — multi-story, mixed-income buildings ideally near public transportation. Inside, the buildings would have smaller units, ranging from micro spaces to multi-bedroom units, but an emphasis on community spaces.
The report authors say these 21st century villages would cater to key demographics that are flocking to the metro area: millennials, young professionals, graduate students and baby boomers.
Source: The Boston Foundation