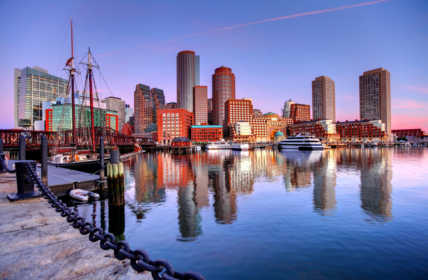 Single-family home sales were up a whopping 15.7%, and condominium sales jumped 12.3% through the end of November, according to the Massachusetts Association of Realtors.
New listings of both single-family homes and condos were also up, 16.1% to 4,224 and 19.9% to 1,747, respectively.
"In addition to increased closed sales last month, we saw homes being scooped up more quickly than last year due to buyer demand that has spilled over into the late fall season. The continued uptick in activity is largely due to the delayed start in the spring, a shortage of inventory and extremely low-interest rates," 2020 MAR President Kurt Thompson, broker at Keller Williams Realty North Central in Leominster, said in a press release. "We anticipate Covid spread could tamp down activity in early 2021, but expect a return to a very robust and energized market by mid to late spring."
The median price for single-family homes and condos were up 18.5% to $480,000 and 7.8% to $415,000, respectively, compared to November 2019.
The report noted that "inventory remains constrained in most market segments" with the month's supply of inventory down 60.7% for single-family homes and 12% for condos.