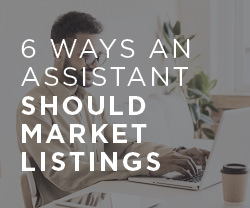 ---
Attracting qualified buyers to purchase properties is one of the most important skills that sellers expect their agents to have.
read more
---
"The MAR Charitable Grants program is just one way in which we can give back and help our communities continue to be great, vibrant places to live and work by supporting the most vulnerable among us." — CCIAOR CEO Ryan Castle
read more
---
The lawsuit also argues that the feds are commandeering state courts and officers to implement an unconstitutional federal law.
read more
---
The Cape Cod real estate market sets records for residential, pending and median sales in the month of August, according to a new report from the Cape Cod & Islands Association of Realtors.
read more
---
The monthly report from the Massachusetts Association of Realtors reveals another record-breaking month for inventory and home values.
read more
---
The U.S. economy added 1.4 million new jobs in August, but one economist warns that permanent job losses are a bigger problem.
read more
---
Real estate industry associations oppose the decision and are calling on Congress to provide rental assistance to housing providers.
read more
---
Small metro suburbs did the best in terms of construction with a more than 10% increase in market share over a year ago.
read more