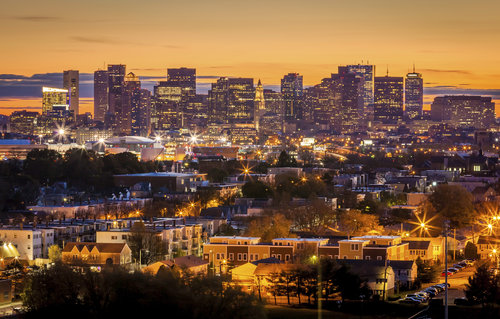 While the Boston housing market might be trending in the more expensive direction, there's still deals to be found.
NeighborhoodX, a neighborhood data company, looked at the listing price for Boston homes to determine the range of prices in each neighborhood as well as the average listing price. It found that three neighborhoods now see homes routinely sell for $3,000 per square foot, there also plenty of places where you can get a relative bargain.
In Codman Square, the average listing price for a home or condo is $235 per square foot, making it the most affordable neighborhood in the city. It also has one of the smallest ranges of any neighborhood, as costs vary between $291 and $493 in the area, according to NeighborhoodX.
The second most affordable neighborhood in Boston is nearby Mattapan, which has an average listing price of $283 per square foot. Mattapan has the cheapest individual home price of any neighborhood, as the low-end of its market has homes selling for $154 per square foot, NeighborhoodX reports.
Below is a chart of the cheapest Boston neighborhoods. To check out our report on the most expensive, click here. To view NeighborhoodX's overall report, click here.