Report: Boston's job market among nation's best
by James McClister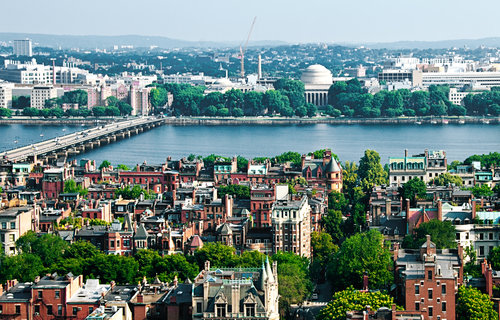 Boston has one of the country's best job markets, according to an analysis from information services company ConstructConnect. That's positive news for both incoming buyers and the long-term stability of the city's housing market.
In its analysis, ConstructConnect considered 50 of the nation's largest job markets, and determined Boston's to be fifth best among the lot. Researchers found the city to have a strong median home price and to have experienced a healthy employment growth rate from 2015 to 2016. However, the most impressive stat to come out of the analysis is that Boston's unemployment rate, as of Dec. 2016, was 2.5 percent, the lowest in the country.
See our below table to compare Boston's job market with others across the country.
Top Job Markets
| Rank | City |
| --- | --- |
| 1 | Salt Lake City |
| 2 | San Jose, Calif. |
| 3 | Denver |
| 4 | Dallas |
| 5 | Boston |
| 5 | Seattle |
| 7 | Washington, D.C. |
| 8 | Nashville |
| 8 | San Francisco |
| 10 | San Antonio |
Top Median Prices
| | | |
| --- | --- | --- |
| Rank | City | Median existing SFH price |
| 1 | San Jose, Calif. | $900,000 |
| 2 | San Francisco | $748,000 |
| 3 | San Diego | $510,000 |
| 4 | Los Angeles | $435,000 |
| 5 | New York | $389,000 |
| 5 | Boston | $375,000 |
| 5 | Washington, D.C. | $368,000 |
| 8 | Seattle | $352,000 |
| 8 | Denver | $338,000 |
| 10 | Riverside, Calif. | $281,000 |
| 10 | Miami | $269,000 |
Best Unemployment Rates
| | | |
| --- | --- | --- |
| Rank | City | Unemployment rate (Dec. 2016) |
| 1 | Boston | 2.50% |
| 2 | Denver | 2.60% |
| 3 | Salt Lake City | 2.70% |
| 4 | Austin | 3.20% |
| 5 | San Francisco | 3.40% |
| 5 | San Jose, Calif. | 3.40% |
| 5 | Washington, D.C. | 3.40% |
| 8 | Indianapolis | 3.60% |
| 8 | Minneapolis-St.Paul | 3.60% |
| 10 | Dallas | 3.70% |
| 10 | San Antonio | 3.70% |