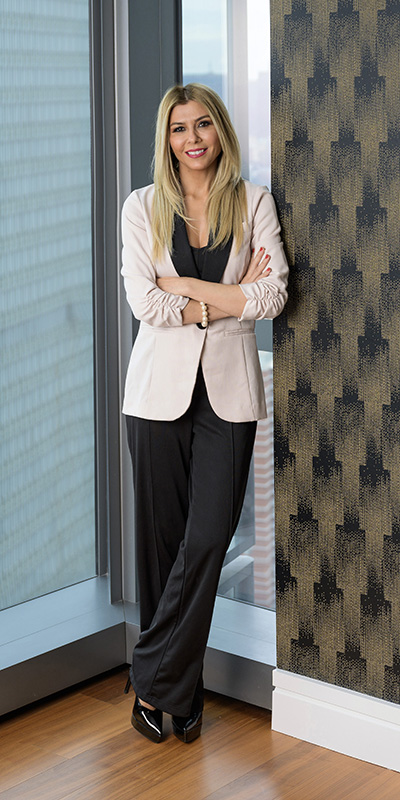 After a decade gaining expertise in sales and marketing, Esin Susol combined her skills to start her real estate business seven years ago. Today, she says her career in real estate is her true passion.
A marketing specialist with an affinity for innovative strategies, Susol presents each home in a sophisticated way that showcases its best features, utilizing tools like social media and her global marketing strategy. "My marketing skills are the most advanced tool in real estate, and they've helped me achieve the level of success that I am at now," she says. "When it comes to marketing, I always go all-in because I am representing my client's most-important asset."
Her clients often say that her sales techniques, knowledge, hard work and pleasant demeanor all had some part in her success.
Susol has been recognized as one of the top producers in her brokerage for the last four years in a row. In addition to her certification as a Certified Luxury Home Marketing Specialist, she's also certified as a Seller Representative Specialist, a Real Estate Negotiation Expert, a Real Estate Team Specialist, a Certified Buyers' Representative and a Pricing Strategy Advisor.
"I'm known for getting listings sold efficiently," Susol says. "I do this by implementing a multi-level marketing strategy and connecting with my database of local and international clientele, including those with high-value net worth."
The leader of the Esin Susol Team, Susol says she's honored to work in a profession she loves surrounded by the people she loves.
When not at work, Susol is involved in a number of charities and organizations that focus on women's empowerment and children's education.