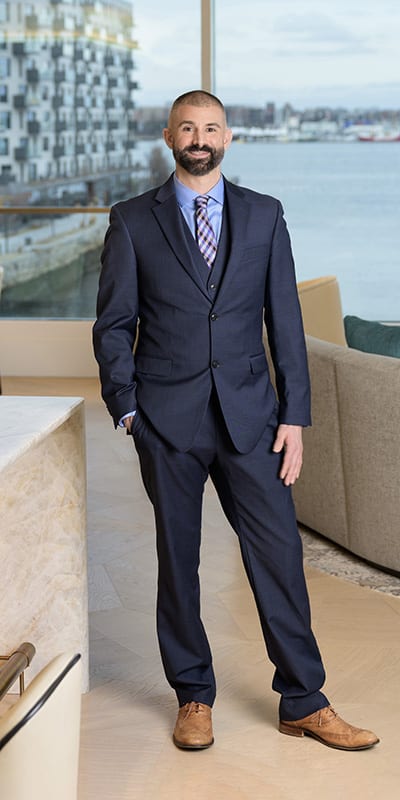 Starting a new career and launching a business during a pandemic is not for the faint of heart, but Joe Scapicchio did it. He was aching for a new career path, a legacy he could build for his niece and nephews, and he found it in real estate. "I had to schedule my first home inspection the day the governor declared a shelter-in-place order," recalls Scapicchio, a sales associate at Berkshire Hathaway HomeServices Warren Residential.
Scapicchio "quintupled" his business his first two years, he reports. Nominated for 2020 Rookie of the Year, he was in the top 12% of BHHS' network in 2022.
He assists buyers, sellers and investors, from first-time to luxury, in Boston, Newton, North Shore, Swampscott, Salem, Beverly and Amesbury. A native of Boston, Scapicchio learned the markets from growing up here, working at Fenway and spending 20 years in the hospitality industry, which included a job as a brand ambassador for fine scotch.
"I don't pressure people — I just help explain their options and help execute what they want to do," he says. "I do everything I can to make it happen and make it easier for the client."
With a limited timeframe and in a competitive market, he recently helped a young veteran from out of state and his family to relocate to Massachusetts and close on a home with a zero-percent-down-payment VA loan — so he could be here to start a new job as a Marine recruiter.
To kick off 2023, Scapicchio launched a new luxury website to help better serve more clients in the rapidly evolving technological environment.
An avid Bruins, Celtics and Red Sox fan, he enjoys the beach, food, travel, yoga and spending time with his favorite greyhound rescue, Timber.