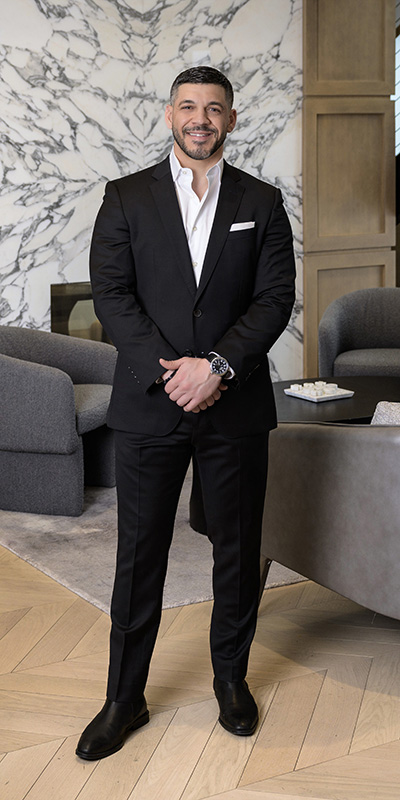 A background in property management and leasing apartments made Peter Kasseris a natural at selling real estate when he began his career five years ago. "I knew what type of questions to ask, how to help people with their home search and navigate the sales process," says Kasseris, a real estate agent with Compass.
Well-versed in many different neighborhoods, he doesn't limit himself to one zip code, rather he assists buyers, sellers and investors, from first-time to luxury, throughout the state. In 2022, he sold nearly $13 million in properties and had one of the highest sales in Arlington at 78 Beverly Road.
A Boston native, he's available to clients 24/7 and they appreciate his dedication. "Connecting with people on a more personal level really is what they are looking for," he explains. "Everything else in my opinion will follow in the end."
At a young age, Kasseris helped out his father with the family's property investments, cleaning apartments for the next tenant, handing them the keys and managing units. But his career officially started in property management as a leasing Consultant. "People could tell I truly cared about getting them into the right home, which at that time was an apartment," he recalls. "Many of the residents loved me for me and always told me 'You'd be an excellent Realtor someday.' I quickly realized that this could be my calling."
Real estate has kept him from the confines of corporate America and given him more financial stability than ever before. His first year on the job, he paid off his student loans.
"I'm a motivated person," he says. "I love to work with people and make that difference in their lives."
A big Boston sports fan, he loves golf, fitness, trying new restaurants, anything outdoors and spending time with family and friends.