Could the MBTA's troubles turn off Boston homebuyers?
by Jon Gorey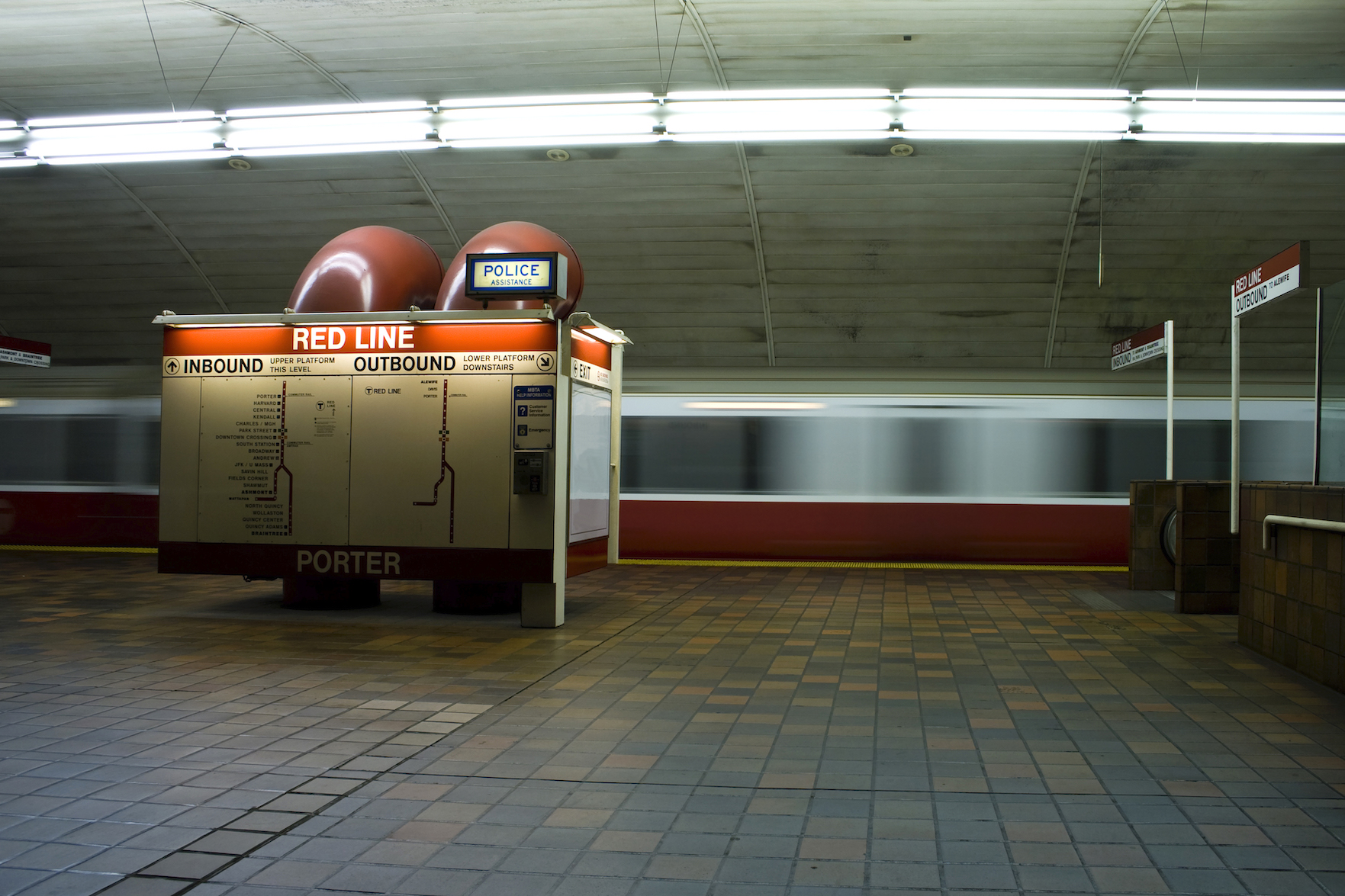 Boston's transit system is going off the rails — literally. With three derailments in as many months, resulting delays, and a slew of weekend station closures coming this fall to fast-track much-needed repairs, the MBTA is struggling to keep the city's economic engine humming.
We asked local agents whether the recent string of subway failures could change people's housing decisions in the short- or long-term — after all, people pay a substantial premium in Boston to live near public transit. Will those locations continue to be attractive if the service is lousy? And if the MBTA is so busy (or broke) from addressing long-deferred maintenance that it can't complete promised projects like the Green Line extension, will that scare off buyers who were looking in Somerville and Medford based on the assumption of new T service in 2022?
"I do think that the sustained string of T problems and traffic has some impact on the market in some areas," said Andrew McKinney, an exclusive buyer's agent with Buyers Brokers Only in Boston. "I've had buyers raise concerns about going a certain distance on the Red Line, and certainly traffic [and] commute concerns come up when I discuss different locations with clients."
But McKinney sees these cases as more of an occasional exception than the rule. "I think something outside of T and traffic issues would need to happen, such as a recession, in order to truly stifle the demand in the Boston area."
Even before a Red Line train jumped the rails near JFK/UMass station in June, sparking a summer of delays and discontent, South Shore Red Line riders had been enduring a slew of parking garage closures and shuttle bus service. Wollaston station is finally due to reopen this month after a nearly two-year closure, and parking at North Quincy and Quincy Center stations has been severely limited by construction and the demolition of a parking garage, respectively.
"I understand that the MBTA has been a nightmare of sorts for many relying on public transportation lately," said Mike Wood, a Realtor with Compass in Quincy. "[But] I have not seen a drop in demand due to the troubled public transportation system. The areas near the Red Line tend to be some of the most sought-after areas."
If anything, transit troubles encourage people to move closer to downtown, not further away, said Marcella Sliney, a Realtor with Coldwell Banker in Boston. "We always see it drives people closer to the city when you have trouble with the transit," Sliney said.
Choosing between the T and traffic
With crushing traffic reaching a "tipping point" that's straining employment, according to a new report by the state's transportation department, subway delays don't seem quite so bad compared to perpetual rush hour. "The traffic is so bad right now, it's impacting people's quality of life," Sliney added. "They're coming closer to the city, not going farther out."
At an open house in the North End last month, Sliney met a buyer who lives in Dorchester, near the Ashmont Red Line station. He was looking downtown, Sliney said, because "he wants to be able to walk to work."
Likewise, Sliney doesn't expect Southie to suffer for its position along the Red Line, because it's a relatively easy walk into downtown. "I don't think South Boston will feel the impact. If anything, it'll drive people to live here, because we do have that easy accessibility to downtown and the Back Bay," she said.
One impact Sliney could imagine would be on new construction luxury condos in Somerville, should the Green Line extension be further delayed. With much more inventory in South Boston this summer than in recent years, buyers have a bit more negotiating power, she said. So if the price of a new construction condo was comparable between the two locations, a delayed start to the new T service could push some of those Somerville buyers to Southie, where they'd be closer to downtown. "I tell people, go back and look at the areas you couldn't afford before," Sliney said. "You might be pleasantly surprised, because we are getting more inventory."
But overall, it appears the troubled T is still preferable to Boston traffic. Sliney said people are just sick of commuting, including young city dwellers who might otherwise move to the suburbs. "I've definitely seen throughout the city an uptick in younger families staying, and the thing they'll say to me is, 'If we go to the North or South Shore, it'll take us hours to get home,'" she said.
Sliney is hopeful that, while it may be a painful process, long-delayed MBTA improvements are forthcoming. "You've got elections coming up, people are putting pressure on the politicians, and I think they know you can only seriously kind of close your eyes to this for so long," Sliney said. "So fingers crossed that the T gets this done."