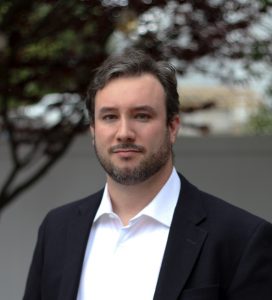 Name: James Harrison
Job Title: Broker/Realtor
Company: Boston Bayside Properties
What was your first job in the realty industry? I worked as an assistant agent under Jessie Cuddy at Jessie Cuddy, RE/MAX Landmark Bayside.
Where did you grow up? Savin Hill, Dorchester,MA
Growing up, what did you want to be? Lawyer
What do you do to relax when you're stressed? I hang out with my family. I enjoy spending time with my wife and two beautiful girls.
If you could have lunch with a well-known figure (living or not), who would it be and why? That is a tough question. There are many, but I would say Nelson Mandela. I was still in primary school when he was release from prison. His story, his life and his accomplishments made an impact on how I view the world. "Education is the most powerful weapon which you can use to change the world." -Nelson Mandela
Where is your favorite place to hang out? Lower Mills, Dorchester where my office is. I enjoy the local restaurants and people.
What do you love most about the industry? I enjoy helping people. I find real estate is a great way to do this. Selling or buying a home can be overwhelming for the client and getting them through to a great outcome is a joy.
How do you distinguish yourself from the crowd of agents? There are many excellent Realtors® out there. So, I would have to say, most have the same care and interests of their clients in mind as I do. I would have to say that, because our brokerage is small and independent, I care and understand the local community and the issues that affect their real estate needs.
What is the most difficult aspect of your job? Helping clients who have lived in their home for a long time. It is often hard for them to sell and it takes really understanding their needs to accomplish their goals.
Where do you go to network and meet new clients? At this point, I am so busy that I mostly get these from past clients, vendors and the locals.
What has been your greatest accomplishment? Being a father.
What was the last good movie you saw or book you read? Black Panther and The Book on Rental Property Investing: How to Create Wealth and Passive Income Through Smart Buy & Hold Real Estate Investing!
What is your favorite restaurant? That's a very hard question! Boston has so many great ones. Davio's is one of many.
Architecturally speaking, what is your favorite building in Boston? Trinity Church. Henry Hobson Richardson's designs around Massachusetts are always interesting and beautiful.
What kind of car do you drive? Infiniti SUV
Smartphone or paper? Both. Smartphones are great, however paper is very useful to an agent.
What is your favorite city after Boston? Are there other cities besides Boston?
In 10 words or less, what is your advice for someone new to the industry? Enjoy people. You will need to help a lot of them to be successful.
What's your favorite real estate iPhone/Android app? Bigger Pockets
Who are your favorite people to follow on Twitter? @Patriots
---
Want to be featured in our Agent Snapshot? Click here and complete this survey. Agent Snapshots are published on our website and shared in our newsletter and social media feeds.