Metro Boston home, condo sales grow in record-setting November
by Andrew Morrell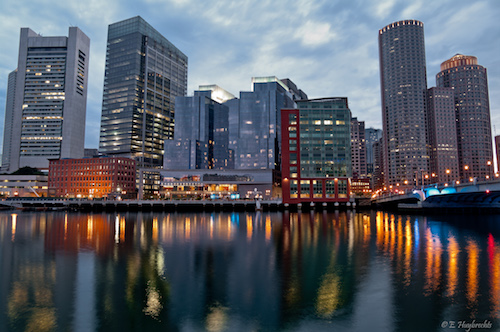 The Greater Boston home and condo market enjoyed strong sales through November as more buyers enter the fold. Previous months had seen growing inventory amid excessively high prices. However, buyers in November shrugged off concerns over interest rates and the broader economy to make it the strongest November on record for home sales, according to the Greater Boston Association of Realtors.
"The market had become more balanced, and favorable to buyers since early fall, with a growing supply of homes for sale, moderation in home price appreciation, and decline in mortgage rates," GBAR president Marie Presti said in a news release. "When you factor in a healthy local job market, strong consumer confidence, and sizeable backlog of buyers looking to enter the housing market, it's not surprising this was the busiest November for home sales on record."
Over the entire Greater Boston area covered by GBAR, 1,157 single-family sales were closed last month, up 11.7 percent from the prior month and 4.9 percent year-over-year. The median sales price for homes was up 4 percent from last year, to $588,450. Condo sales ended the month at 793, 6.7 percent above October but 13.6 percent down from the same time last year. The median price for condos sold in November was up 2.8 percent to $555,000.
"Prices have now fallen on a month-to-month basis in four of the past five month in the detached home market, which suggests home values may have peaked this summer," Presti explained. "As a result, for those looking to maximize the value on the price of their home, this winter may be a better time to do so than waiting until spring, as there will be less competition due to fewer homes listed for sale."
Despite stronger sales activity, the number of new listings fell considerably in both markets. New single-family home listings fell almost 44 percent from the prior month and were down 4.7 percent from November 2017. New condo listings also finished the month 37 percent lower than October but just 0.6 percent down from last year.