Agent Snapshot: Jennifer Connolly, Transaction Coordinator, Sidekick Services LLC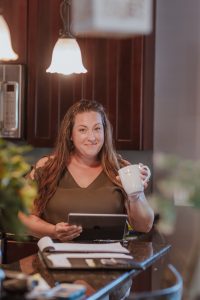 Name: Jennifer Connolly
Job Title: Transaction Coordinator
Company: Sidekick Services LLC
What was your first job in the realty industry? Real Estate Agent
Where did you grow up? Malden, MA
Growing up, what did you want to be? Hairdresser
What do you do to relax when you're stressed? Retail shopping!
If you could have lunch with a well-known figure (living or not), who would it be and why? Mark Zuckerberg- what a innovator! I wonder what he would have become if he was born in a different time.
Where is your favorite place to hang out? At home with my husband and kids, watching movies.
What do you love most about the industry? It's ever evolving. There's always something new to get into.
How do you distinguish yourself from the crowd of agents? My service offers transactional and consulting support to Real Estate Agents. What separates me is the personal relationships. I'm local, we speak candidly, meet for coffee, I love to hear about their goals, it's a good vibe.
What is the most difficult aspect of your job? People who don't treat others as they want to be treated. Can you tell I'm a Mom?
Where do you go to network and meet new clients? Connecting with office managers and coaches is a great resource but knock on wood my referrals carry me!
What has been your greatest accomplishment? Seeing my business grow beyond what I thought possible.
What was the last good movie you saw or book you read? "The Crown" on Netflix
What is your favorite restaurant? All Seasons Table in Malden, MA
Architecturally speaking, what is your favorite building in Boston? Fort Independence at Castle Island
What kind of car do you drive? Nissan Pathfinder
Smartphone or paper? Smartphone but I'm a sucker for post-it's
What is your favorite city after Boston? Nashville, TN
In 10 words or less, what is your advice for someone new to the industry? Keep up with trends and technology
What's your favorite real estate iPhone/Android app? Dotloop
Who are your favorite people to follow on Twitter? My kids elementary school. ha!
---
Want to be featured in our Agent Snapshot? Click here and complete this survey. Agent Snapshots are published on our website and shared in our newsletter and social media feeds.