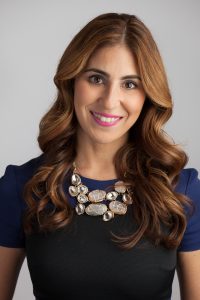 Name: Joselin Malkhasian
Title: Realtor
Company: Lamacchia Realty, Inc.
What was your first job in the realty industry? My first job was as a buyer's agent. Before that, I worked as a liaison for a rehab project on one of Boston's historic buildings. From there, I knew I wanted to be in real estate full time.
Where did you grow up? I grew up in Arlington, MA and currently live in Waltham.
Growing up, what did you want to be? It changed by the day! But it always involved helping people.
What do you do to relax when you're stressed? I love going for a walk when I am stressed. Taking the time to get out for a walk is challenging, but I always feel better after a walk outdoors.
If you could have lunch with a well-known figure (living or not), who would it be and why? I would have lunch with Coach Bill Belichick. There is no doubt that Tom Brady is the GOAT and he is the my second runner up, but Belichick has a knack for bringing players to New England and coaching them to greatness. I would love to pick his brain and apply his coaching strategies to my real estate career.
Where is your favorite place to hang out? Anywhere near an ocean! My family is originally from the island of Sicily in Italy. Growing up we often vacationed there to visit family or on the shores of Cape Cod. The beach is my happy place.
What do you love most about the industry? I love that I never have the same day twice. I get to meet new people everyday and by working together, form and cultivate great relationships both professionally and personally. I have made many great friends that started as either clients or industry professionals.
How do you distinguish yourself from the crowd of agents? I listen. I always take the time to really listen and understand what my clients goals are. There have been times when I have told clients not to buy a certain home, or not to accept a more attractive looking offer because it may not have been in line with what their goals were. It is from these clients that I have received the most positive feedback. Clients want to know they that come first and when they work with me, they always do!
What is the most difficult aspect of your job? Managing expectations is definitely a difficult aspect of the job. I want to do a great job for each and every one of my clients and that includes setting correct expectations. For each client I always create a unique buying and/or selling plan and tailor it to their needs. That way they know what to expect and if the unexpected happens, we manage it.
Where do you go to network and meet new clients? I belong to a business networking group and we meeting weekly. This has been a great opportunity to meet many new clients. This year I am Vice Chair of the Greater Boston Association of Realtor's YPN. Although this does not necessarily introduce me to new clients, it does introduce me to top quality Realtors in the Greater Boston area as well as many industry affiliates. These connections are just as important to my career as meeting new clients.
What has been your greatest accomplishment? Becoming one of Lamacchia Realty's Top Producers has been my greatest professional accomplishment. I started with the company having no experience and worked to improve daily. I plan to keep learning and continue growing every day!
What was the last good movie you saw or book you read? I wish I could say something profound, but I can't. My favorite movie of all time is My Cousin Vinny. No matter how many times I have seen it, I watch every time it's on.
What is your favorite restaurant? My mom's house! My mom is one of the greatest cooks. Nothing beats dinner at my parent's house. But if I had to pick a restaurant, I like quick and not too fancy. Bernard's in Chestnut Hill is perfect.
Architecturally speaking, what is your favorite building in Boston? The old Boston State House is my favorite building in Boston. The juxtaposition of old and new is beautiful.
What kind of car do you drive? I drive a GLE350.
Smartphone or paper? BOTH! My phone keeps in contact with clients, manages my schedule and daily activities, but I am a, "write it down", kind of girl. Any new idea or action item gets written down in my notebook.
What is your favorite city after Boston? Rome. For the same reason I love the old State House building in Boston. I love the Old World meets New World. The art, history and culture is unparalleled.
In 10 words or less, what is your advice for someone new to the industry? Get ready to learn!
What's your favorite real estate iPhone/Android app? The Lamacchia Realty Home Search App!
Who are your favorite people to follow on Twitter? I am not an avid Twitter user. I prefer Instagram and Facebook. But I do use Twitter to stay up to speed on current events.