Boston a good market for college grads despite expensive housing
by Joe Ward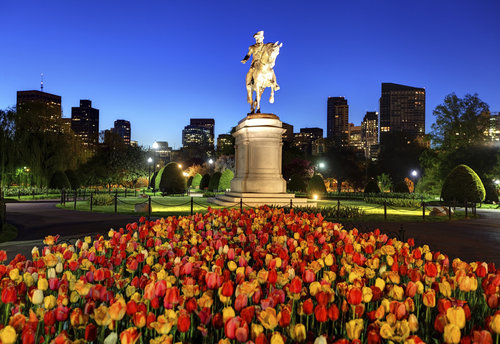 Boston's job market is favorable to recent college graduates – if they can stomach local housing costs.
That's according to a new study by Trulia, which looked at which markets were most favorable for job-searching young people and which areas where most affordable for that population. Boston ranked high in places with a large concentration of grad-friendly jobs as well as median income for recent grads, but it was near the bottom in housing affordability.
In terms of grad-friendly job markets, Boston ranked fourth, with 23 percent of available jobs being in fields considered grad-heavy by Indeed.com, the job posting website. A grad-heavy field is one where at least 10 percent of workers are recent graduates, including actuaries (15 percent), engineering (15 percent), camera operators (14 percent) and financial analysts (13 percent).
"The local markets with the highest share of jobs for new grads are large coastal metros: New York, Washington, Boston, San Francisco and Los Angeles are all among the top 10," the report notes. "Of course, these are also among the most expensive housing markets in the country…"
Available jobs, but no affordable housing
Boston even made it on the list of metros with the highest incomes for this population, ranking 6th with a median monthly income of $2,968, according to Trulia.
The concentration of well-paying fields like healthcare and technology help, and the client pool of well-educated grads from nearby institutions helps fill those jobs and keep incomes up. But it isn't always enough to offset massive housing costs.
Boston did not place on Trulia's list of most affordable markets for grads. In fact, none of the top 10 job market metros did. But even among those metros, Boston is one of the most expensive.
Only 2 percent of housing listings in Boston have been deemed affordable, Trulia reports. That's second worst in the country, behind Los Angeles. Some of the "sweet spot" cities with plenty of jobs and affordable housing include Seattle, Baltimore and Detroit, according to Trulia.
Therein lies the dilemma for Boston city buyers. It has a robust and attractive job market and is benefitting from the country's desire to live in urban areas, but it does not have the housing stock to accommodate them.
A recent report said that college students are taking up a healthy portion of all available housing in the city, furthering competition for available units and driving up prices. The city is looking to add affordable housing, but so far it has not been able to keep up.