The 3 Boston neighborhoods with the biggest spike in housing costs
by Joe Ward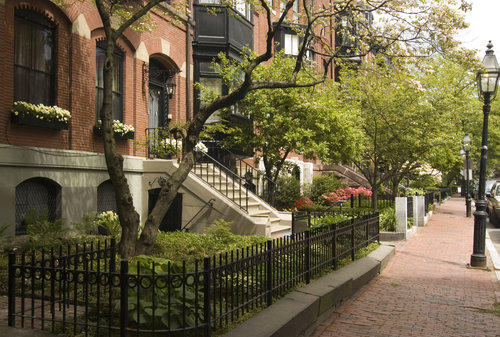 Home prices have been soaring in Boston, but not every neighborhood is seeing the same level of housing price hike, according to an analysis by the Boston Globe.
The Globe crunched the numbers to show which areas have seen the highest jump in single-family and/or condo unit prices since 2011. Here are the top three neighborhoods with the biggest spike in single-family home prices, condo prices or both:
East Boston

Median condo price: $416,000
Change since 2011: 83%

South Boston

Median single-family home: $680,000
Change since 2011: 70%
Median condo price: $632,500
Change since 2011: 66%

Dorchester

Median single-family price: $419,500
Change since 2011: 60%
Median condo price: $375,000
Change since 2011: 88 %
Of course, Boston's massive inventory shortage isn't helping the problem of escalating home prices. The city had the second biggest drop-off in for-sale homes in March, behind only Seattle. Though inventory is a large driver in the housing price spike, more familiar reasons like location and local amenities still drive the popularity and price of local housing, as the Globe's list shows.
To see the entire list, read the Globe's story here.