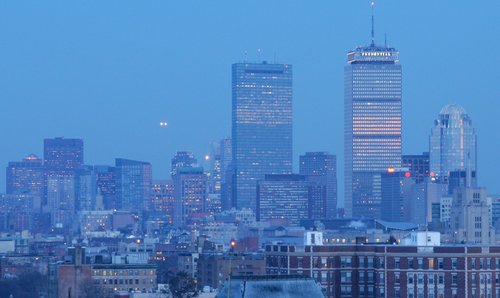 Roughly $7 billion in new construction is currently underway in Boston.
There are 83 projects in the process of being constructed that span 25 neighborhoods, according to the Boston Redevelopment Authority. In Seaport, Downtown and Back Bay, $4 billion in construction in residential buildings, hotels and storefronts is taking place. A quarter of the total construction projects is taking place in Fenway and South Boston.
There has been an increase of young professional seeking to live in Boston, and developers are seizing the opportunity to cater  to the interested prospects. Brown's Hamilton Co., for instance, is building a 48-unit, $11.5 million apartment building. Synergy Investments is constructing  a $60 million apartment complex by the JFK/UMass Station on the MBTA's Red Line. Also in the works is a 200-foot residential building by Gerding Edlen.
The areas with the most attention from developers are prominent neighborhoods, whereas areas such as Hyde Park and North End are not attracting developer attention, considering they have no room to build.
Harold Brown, the chairman and chief executive  of  Hamilton Co., told The Boston Globe, "the population has changed. There's a lot of young professionals coming there to live and taking jobs."
Brown concluded, "you have much bigger demand than ever before."