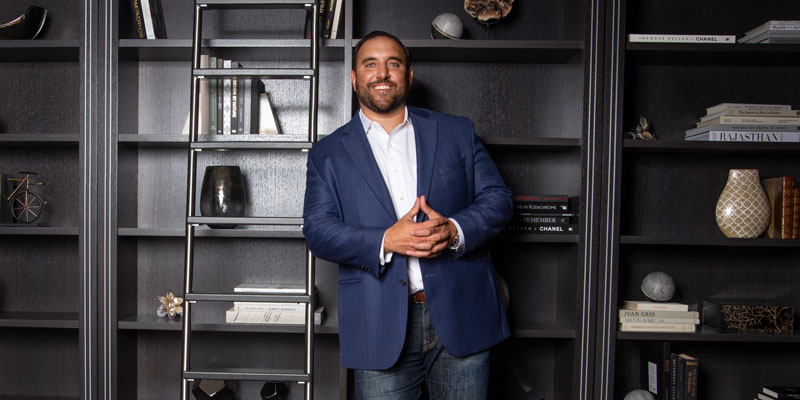 Shant Banosian
Branch Manager
Guaranteed Rate
Shant Banosian, branch manager at Guaranteed Rate, puts himself in his client's shoes to help them determine the best loan product for their needs. Working with first-time homebuyers, investors, those interested in refinancing, and those looking to purchase a second or luxury home, Banosian can accommodate a vast array of clients thanks to his access to hundreds of different loan products and his considerable knowledge.
"Buying a home is such a major milestone for people, and it's fun for me to be along for the ride," he says. "To know I played a factor in someone achieving what some may call a dream is remarkable."
Through the use of technology and his consultative approach, Banosian and his team have streamlined the lending experience and surpassed previous production records. "Over the last five years, no one in Massachusetts has closed more business," he says. "Our focus on every single transaction is to meet our clients' expectations and make sure they're 100 percent satisfied, whether they're a Realtor or a homebuyer."
Consistently ranked as a leader in the industry, Banosian has been the No. 1 loan officer at Guaranteed Rate for three consecutive years. In 2017, after closing $457.9 million in loan volume, he was named Scotsman Guide's No. 1 Loan Officer for Most Closed Loans in the U.S., No. 1 Loan Officer in Massachusetts, five years running by the Warren Group. The same year, he ranked as the No. 2 Originator in America by Mortgage Executive magazine. In 2018, he was voted Boston Agent magazine's Loan Officer of Year by his industry peers.
Inspired and motivated by his family, Banosian strives to lead by example and to create opportunities for them to learn and grow. This year, his family of four became a family of five after the birth of his third daughter, Thea. "I want to be able to provide my family with a wonderful life," he says.