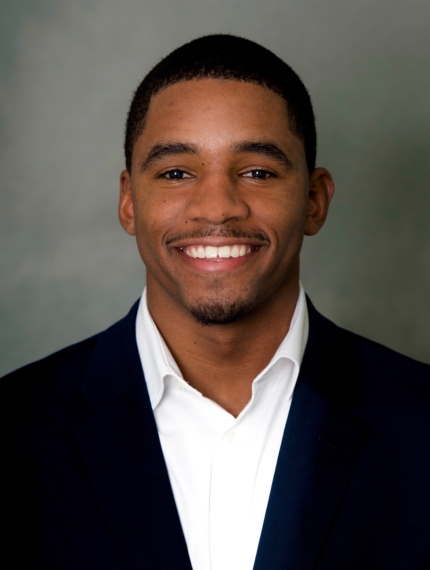 What was your most interesting job before going into real estate? My most interesting job prior to real estate was as a professional basketball player in Europe.
Where did you grow up? I was born and raised in the city of Boston. A true Bostonian.
Growing up, what did you want to be? Growing up playing sports, I always wanted to be a professional athlete. Luckily, I achieved my childhood dream but ultimately decided that there were bigger things on the horizon for me.
What do you do to relax when you're stressed? My favorite ways to relax are read or workout. It's important to step away from the stressful situation and take care of yourself mentally and/or physically.
If you could meet any well-known figure (living or not), who would it be and why? I would love to meet Barack Obama. His intelligence, congeniality and poise are so impressive. He has been a huge inspiration for me.
What is Boston's best-kept secret? Boston's best-kept secret in my opinion is its walkability. When you're downtown, you're about a 10- to 15-minute walk from several different neighborhoods. It's perfect for anyone looking to have a nice day in the city.
What do you love most about the industry? My favorite part about the industry is the people. The ability to connect with different people each day is a great feeling. There's no better feeling than meeting a new client, contractor, or real estate professional, having great conversation and building a relationship.
How do you distinguish yourself from the crowd of agents? Consistency. Being consistent is what separates top agents from the rest. Real estate is a very autonomous business and with such flexibility in schedule, it is easy to take time off when your schedule isn't as busy. Even on slower days, it is important to show up and work. There is always something you can be doing to build your business.
What is the most difficult aspect of your job? The most difficult aspect of my job is probably proving my competence in the business, despite being younger than the average agent. As a 25-year-old emerging agent, there certainly is a bit of age/experience bias. However, at Century 21 Cityside, we have great mentorship and training that puts me in a position to succeed in this business. But is exciting to put together high-level deals and build my reputation in the luxury market. As they say, age is just a number.
What's your best advice for generating new leads? My best advice for generating new leads is to market your success. People love success – they want to hear your wins. If you have a big sale or complete a rental deal, it's important to let your friends know, let the neighbors know, let the world know. People are more likely to reach out with business when they see your successes.
What has been your greatest accomplishment? My greatest accomplishment, thus far, hasn't been one specific sale or deal but the growth that I see in myself with each transaction. All great things take time and that certainly applies to real estate. Being able to learn new things from each deal and apply them in your next is important to me. So, being able to continuously learn and grow as an advisor is my greatest accomplishment.
What are you binge-watching/reading/listening to lately? I spend so much time on the go and multitasking with work, so I've been listening to more podcasts lately. I spend a lot of time listening to the Bigger Pockets Podcasts as well as many of the Motley Fool and Wall Street Journal Podcasts.
What's your favorite meal in Boston? My favorite meal in Boston is a simple one: A Buffalo Chicken Burrito from Boloco. Boloco has been my favorite grab & go restaurant since I was in middle school. It was also founded by a fellow Dartmouth College Alum, John Pepper. If you haven't had one, you should certainly give it a try!
Architecturally speaking, what is your favorite building in Boston? Architecturally, my favorite building in Boston is the Boston Public Library in Copley Square. Located just across the street from our office in the Back Bay, I've become quite fond of this building and its cathedral-esque finishes.
What's the weirdest thing that's ever happened to you on the job? I had a rental showing scheduled in the South End, and the current tenant told me that the unit would be vacant and we had permission to tour the unit during the allotted time. My guess is, the tenant didn't remind his roommate that we had a tour scheduled, as we walked into his bedroom to find him taking a mid-day nap. Luckily, we didn't wake him.
What's one thing people are surprised to learn about you? One thing people are surprised to learn about me is that I graduated from Dartmouth College a semester early and lived in Iceland for a number of months afterwards.
What is your favorite vacation spot and why? My favorite vacation spot is Maine in the summer. There's nothing like spending the days on the water and the nights around a bonfire with your family and friends.
In 10 words or less, what is your advice for someone new to the industry? Show up daily. Consistent actions lead to results.
What's your favorite real estate iPhone/Android app? My favorite real estate app on my iPhone isn't actually a real estate app, but I'd say it is the calculator. Many investor clients are keen on making sure the numbers work and I constantly find myself running numbers for deals and other things of that nature.
Who are your favorite people to follow on social media? My favorite page to follow on Social Media is @OnlyinBos. I love their Daily Top 3 Posts.