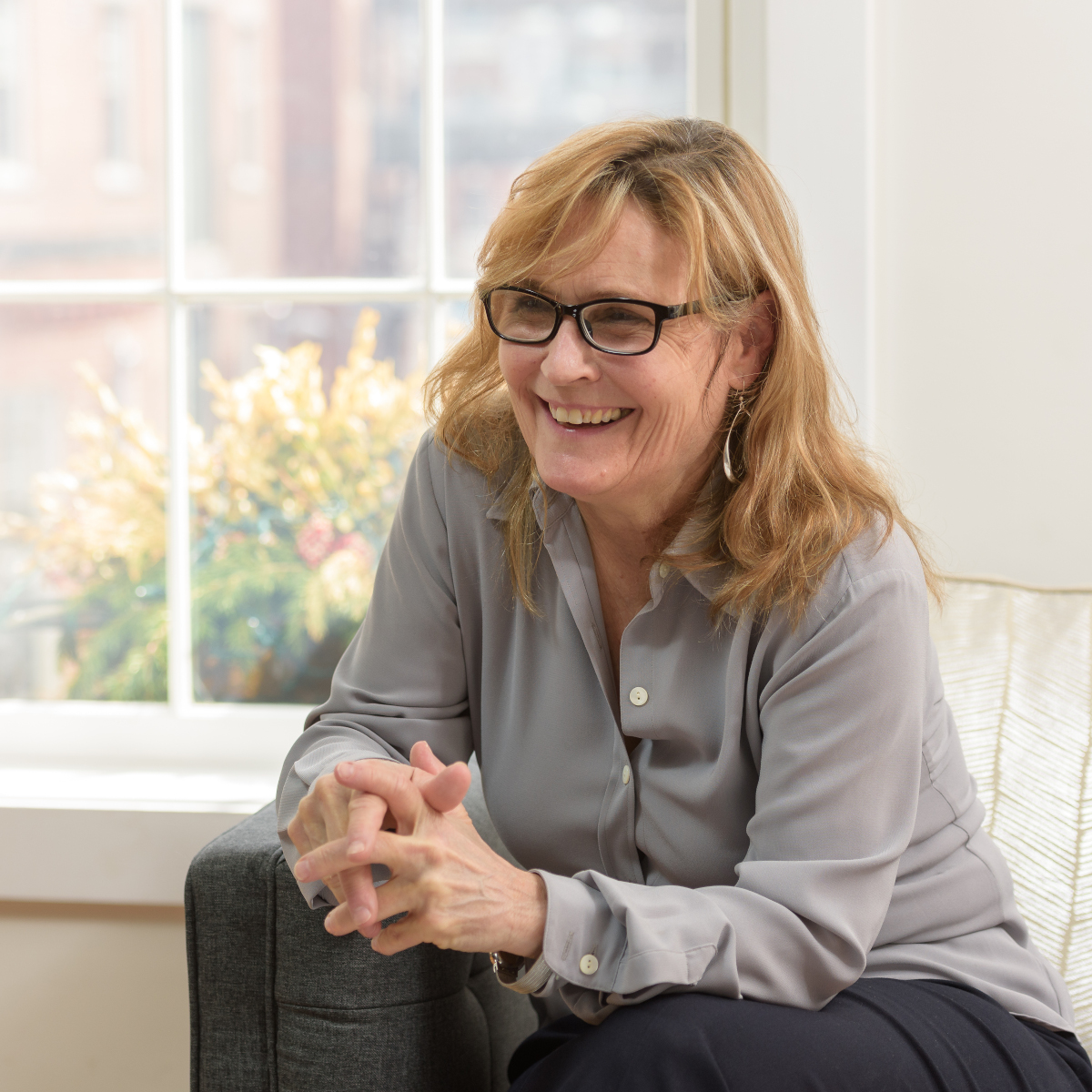 What was your most interesting job before going into real estate? I worked in Central Square as part of a development team writing grants to obtain money to establish innovative mental health programs in the Cambridge and Somerville communities.
Where did you grow up? Cambridge, MA
Growing up, what did you want to be? A singer!
What do you do to relax when you're stressed? I like to pour a glass of wine and try out new recipes or bake from scratch. During the nice weather months, I like to spend my time working in the yard and gardening.
If you could meet any well-known figure (living or not), who would it be and why? I would pick Amelia Earhart. She was an inspiring pioneer in her industry.
What is Boston's best-kept secret? I love Cambridge and Boston for their distinct neighborhoods. Each one has something unique to offer both culturally and historically. It's an interesting place to live.
What do you love most about the industry? In this industry, you are always learning something new and things are always changing. I love meeting new and interesting people and working one-on-one with clients to help them navigate what can oftentimes be a stressful situation, whether they are buying a new home or selling their current home.
How do you distinguish yourself from the crowd of agents? I make my business personal. I like to get to know my clients, their families, and their interests. I go the extra mile for my clients and I think they appreciate that. For me, it's not just about real estate, it's about establishing long-term relationships.
What is the most difficult aspect of your job? I hate when I have to tell my clients that their offer did not get accepted. I don't like to see them disappointed and feel like there was more that they could have done. I have to explain that they've done the best they can, but we just happen to live in a very competitive market. It's my job to keep their spirits up and keep them from getting too discouraged. I strongly believe there's a house for every client!
What's your best advice for generating new leads? Get out and network! This is a people business and sitting behind a desk in front of a computer is not going to get your name out there.
What has been your greatest accomplishment? Hands down, being a mother is my greatest accomplishment. But finding a career that makes me happy to go to work every day is a close second, especially since I am able to work side-by-side with my son.
What are you binge-watching/reading/listening to lately? Believe it or not during the pandemic I started binge-watching The Sopranos! I've also been watching Downton Abbey.
What's your favorite meal in Boston? I love eating in the North End and of course any restaurant that makes a good lobster roll. Luckily, that leaves me with many options!
Architecturally speaking, what is your favorite building in Boston? That's a tough question since the Boston area has so many architecturally beautiful buildings. In Cambridge, I'd have to say my favorite is the Harvard Lampoon building. In Boston, Trinity Church in Copley Square is my favorite. The details, both inside and outside, are amazing.
What's the weirdest thing that's ever happened to you on the job? I have been doing this for a long time and I have had so many weird things happen to me! I listed a house in Newton referred to me by an attorney whose client had filed for bankruptcy. I met with the seller, went over all the details, and arranged the open house schedule. As it got closer to the weekend, my client stopped answering any calls. I went to his house and he wasn't there. The attorney got involved as well and after a month of no contact, I listed and sold the house. I never saw or heard from him again, he just disappeared!
What's one thing people are surprised to learn about you? I'm a swimmer. I go to the YMCA and swim several times a week. I started doing that in my early twenties when my office was located next to my local Y. I joined and have been hooked ever since.
What is your favorite vacation spot and why? I have many, but my youngest son attended school in Newport, Rhode Island, so I spent four years driving down there several times a week to watch him play baseball. I was lucky enough to have a friend who had a condo nearby so I spent a good amount of time exploring the area, trying out restaurants and going to local beaches. It's a gorgeous area and close to Boston.
In 10 words or less, what is your advice for someone new to the industry? Find your niche and become an expert.
What's your favorite real estate iPhone/Android app? I really like RPR Mobile!