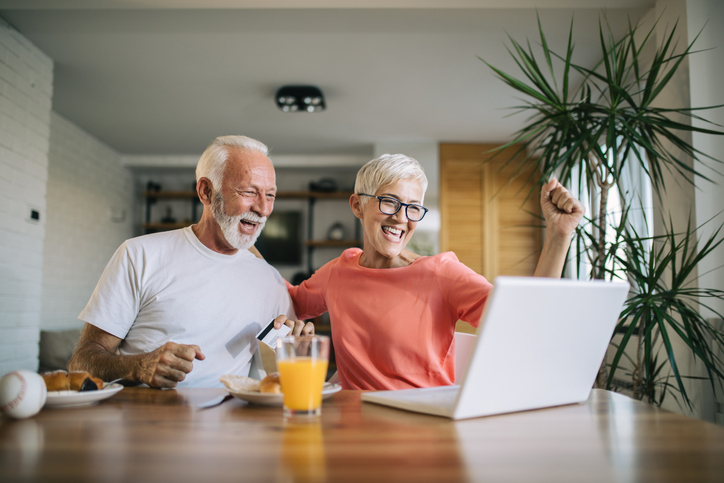 Bidding wars over homes might not be an obvious side-effect of the coronavirus pandemic, but they are taking place in markets across the country, according to a new Redfin report. 
The real estate tech company notes that 41% of offers on Redfin had competition over the four weeks ending May 10. 
The bidding wars are particularly high for homes under $1 million in desirable cities, Redfin reports.
"Demand for homes has picked back up after hitting rock bottom in April, and that uptick paired with a lack of supply is a recipe for bidding wars," Redfin lead economist Taylor Marr said in a press release. "Homebuyers are getting back out there, searching for more space as they realize using their home as an office and school may become the norm. But sellers are still holding off on listing their homes, partially due to economic uncertainty and concerns of health risks. In some hot neighborhoods, there may only be one or two homes for sale, with multiple homebuyers vying for them." 
Boston proved to be the most competitive market in the country in the four weeks ending May 10, according to Redfin, with 63.3% of offers facing bidding wars. That's followed by San Francisco at 63% and Fort Worth, Texas at 62.2%. 
"The fierce competition is due to low inventory," said Redfin agent Crystal Zschirnt. "Sellers in my area (Fort Worth) aren't listing their homes at nearly the same rate they did before the pandemic, partly because they don't want potential buyers walking through their homes, particularly people who aren't seriously searching or aren't yet qualified."
Homes between $300,000 and $400,000 hit the sweet spot in the ranking with a 44% likelihood of a bidding war, followed closely by those between $800,000 and $1 million at 43.8% and those between $600,000 to $800,000 at 43.5%.
Tightening lending requirements for jumbo loans has reduced activity in homes sales over $1 million and putting the bidding war stat at 35.1%. Those over $1.5 million experienced bidding wars 30.9% of the time.