What was your most interesting job before going into real estate? During my summers in college I worked as a valet at the Chatham Bars Inn. I was young and impressionable and gained a ton of experience in customer service – driving the guest's beautiful cars was a pretty nice perk as well.
Where did you grow up? I grew up in Southborough, Massachusetts, but I've spent summers on cape for the past 15 years.
Growing up, what did you want to be? I grew up in a family deeply entrenched in development and construction. I knew from a young age that I would end up in the business of new construction somehow.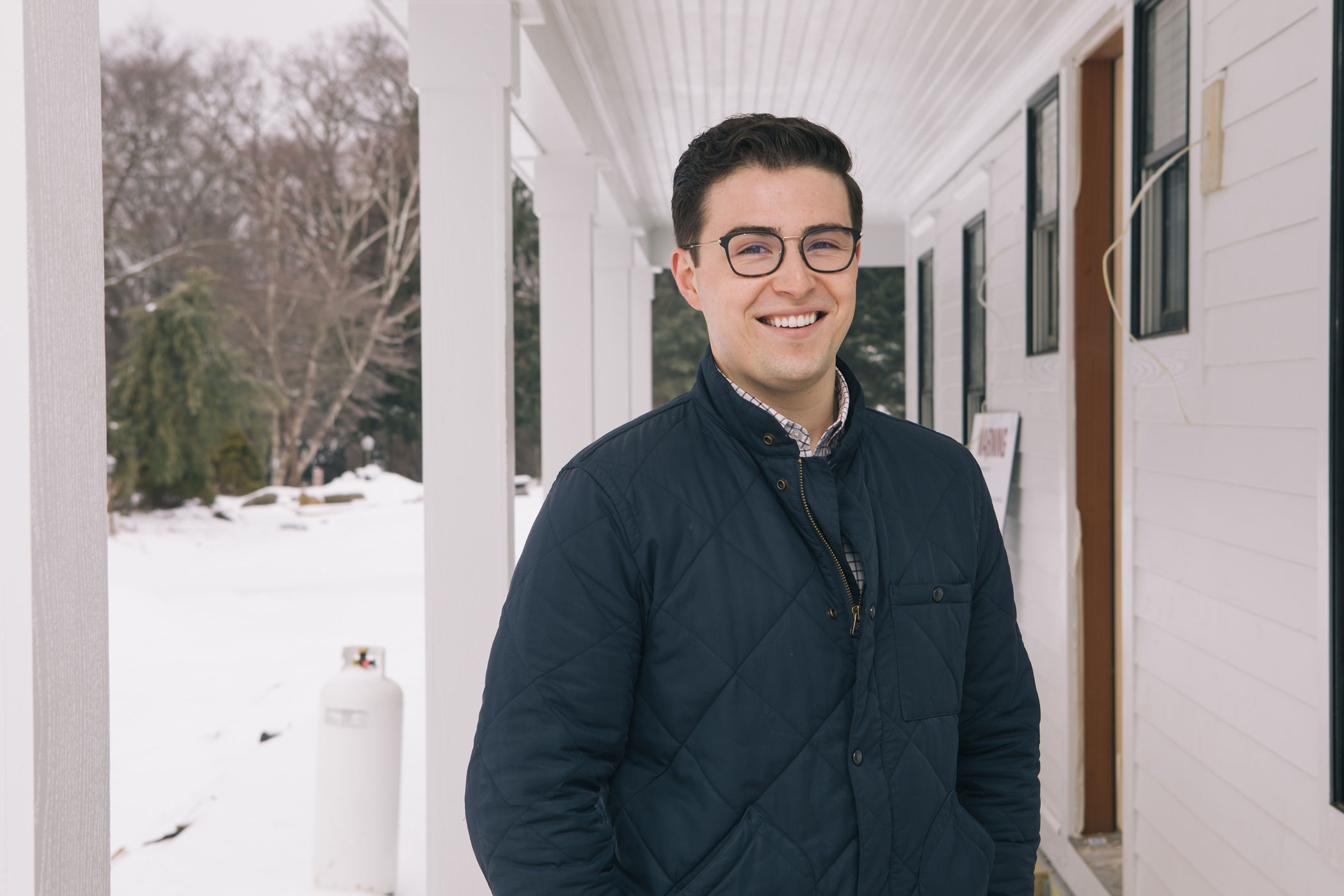 What do you do to relax when you're stressed? I believe there's no better stress relief than a good workout, or a long walk with my dog.
 If you could meet any well-known figure (living or not), who would it be and why? I'd love to meet Brené Brown. She's an inspirational human being, and I love her research on vulnerability – it reminds us all that living inside our comfort zone is so very limiting.
What is Boston's best-kept secret? Pinocchio's Pizza in Harvard square. Their Sicilian slice is dream worthy.
What do you love most about the industry? It's relatable, it's tangible, and it provokes emotion. The concept of "home" is something we can all relate to, and the process of selling or buying a home is incredibly emotional (in good ways and in bad). My favorite part of real estate is its tangibility. Unlike other investments, you can see, touch, and live in real estate, and you can add value to it.
How do you distinguish yourself from the crowd of agents? My experience is exclusively in new construction, and I started in a construction management role. In selling new construction properties, I bring an in-depth knowledge of the entire construction process – from entitlements to punch lists – which I use to fully inform my customers of what to expect and how to deal with the unique challenges of new construction home purchasing.
What is the most difficult aspect of your job? Every job comes with its own set of challenges. I think the most difficult, but also rewarding, part of this job is working through the emotional struggles that come with the new home purchase process for customer.
What's your best advice for generating new leads? Have a strong internet presence, a solid plan for following up with new leads, and leave your ego at the door.
What has been your greatest accomplishment? Opening our design and experience center. When we started our sales division of Trask Development, we wanted to streamline our whole process to ensure our customers had the most stress-free experience through the pre-construction, design and sales process. Opening this space gave our customers the ability to physically view what their homes would look like before construction even begins – which has made everyone involved in the process more informed and confident in the product.
What are you binge-listening to lately? I'm an avid listener of the "Goopfellas" podcast, and as of recently I've been binge listening to Ronan Farrow's "Catch and Kill" podcast.
What's your favorite meal in Boston? The Tortellini al Brasto at Tuscan Kitchen in Seaport.
Architecturally speaking, what is your favorite building in Boston? Boston's Old City Hall, it is stately and despite its French architectural flair, I believe it embodies classic Americana style.
What's the weirdest thing that's ever happened to you on the job? This isn't that strange, but a few times I've been left watching unaccompanied infants while their parents tour properties.
What's one thing people are surprised to learn about you? In addition to running our sales division, I also oversee the design of all of our homes and condominiums.
What is your favorite vacation spot and why? Cape Cod – it's close to home, but a completely different pace.
In 10 words or less, what is your advice for someone new to the industry? Ask the right questions, know the right facts, be responsive.
What's your favorite real estate iPhone/Android app? I love the Zillow app. Mostly for how simple it is to use – I think ease of use is key for any customer facing real estate app.
Who are your favorite people to follow on social media? Architectural digest, Design milk, Seamus Mullen, Tim Ferris, and Brené Brown – to name a few.