What was your first job in the real estate industry? Early in my career I was a real estate paralegal, before becoming a mortgage loan officer and landlord for many years.  It seemed inevitable that I would eventually further pursue a career in real estate.
Where did you grow up? I lived in Pensacola, Florida as a toddler. We moved back to Marshfield, Massachusetts, where I spent my childhood. Although, in my 20s while becoming a real estate investor in the Metrowest area is where I probably technically grew up and found a passion for real estate.
Growing up, what did you want to be? From the time I was a little girl, my goal was to be just like my dad. He was sergeant of detectives in Marshfield, the town where I was raised. When I was in high school, he suffered a career-ending injury during the line of duty and I lost the enthusiasm of pursuing that career.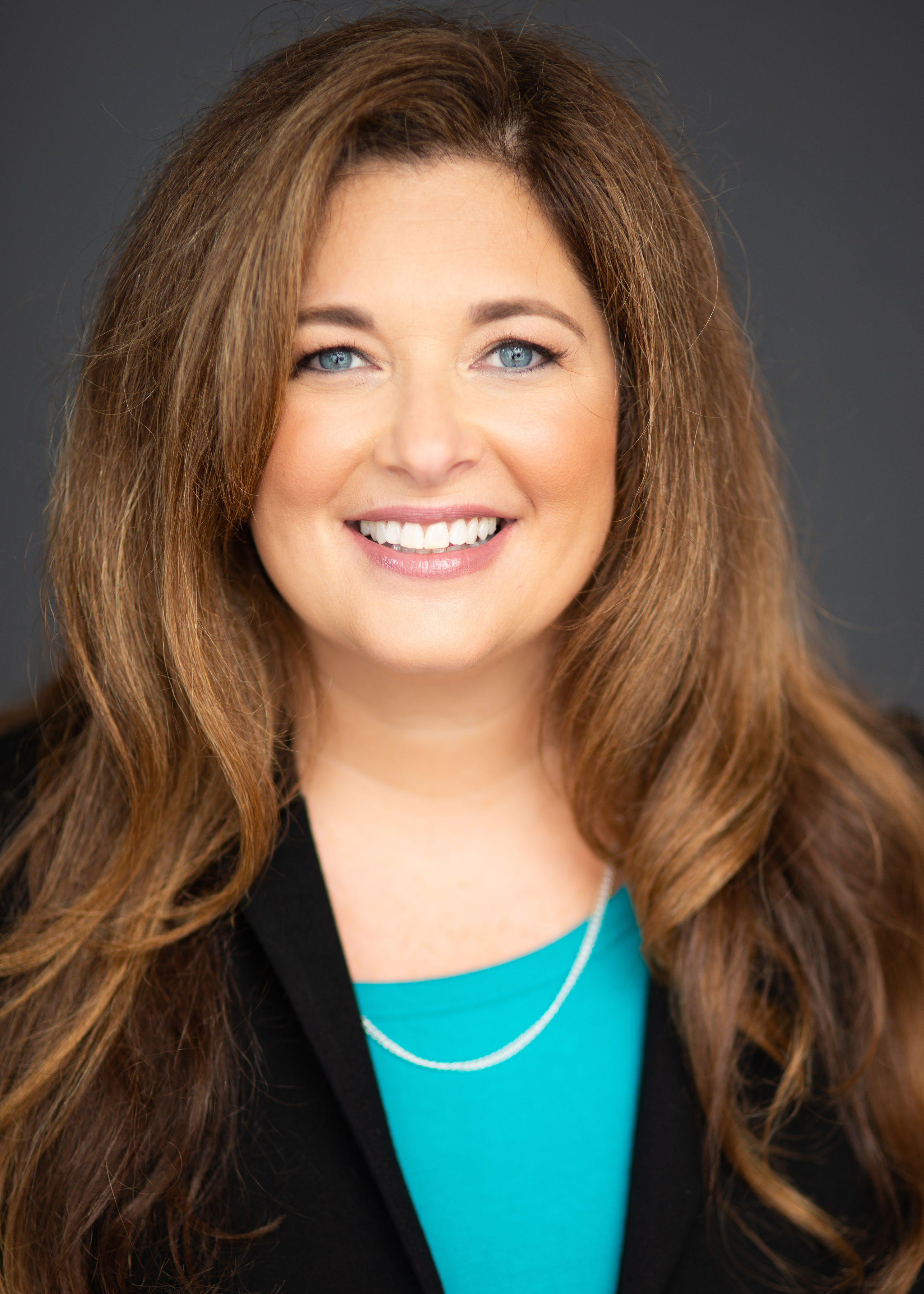 What do you do to relax when you're stressed? Bike riding is my favorite source of relaxation and exercise. With the wind in my face and my speaker blasting, I love to ride for a couple of hours at a time. Finding joy in the sights and sounds of nature around me is easy. It's also a fun way to appreciate a variety of property styles while out on the road!
If you could have lunch with a well-known figure (living or not), who would it be and why? Diana, Princess of Wales, was a beautiful soul. Her authentic love of humanity was infectious.  An opportunity to speak with her and be inspired to carve out the time to create more powerful, generous acts of kindness in my own life would be amazing.
Where is your favorite place to hang out? Hanging at home with my family is where I am most comfy.  There is usually a pretty good energy and easy to find something fun going on at home.  I've probably clocked more hours on the basketball courts, football and baseball fields than anywhere else. When I am not surrounded by cleats and mouth guards, any fun outdoor activities and dinner with friends is always a blast.
What do you love most about the industry? With a humble confidence, I acknowledge this industry offers me a unique opportunity to combine my own character strengths, life and work experience to really make a difference in such an important part of many people's lives.  With the flexibility to provide for my family, it's easy to be motivated when the reward includes a sense of independence and empowerment.
How do you distinguish yourself from the crowd of agents? No nonsense. Folks have said that my approach squashes some negative stereotypes of real estate agents. My tagline is "Knowledge is Power". I offer my comfortable, genuine self and set the tone so others can, too.  Once a client recognizes the value in my work experience throughout the whole real estate industry, it's easy for them to move onto whatever questions they have to determine their comfort level in working with me. Whether reading online reviews or referred to me, many clients have shared that their experience working with me was exactly as other clients' testimonials expressed.  I am committed, thorough and attentive to the most minor of details.  From the first conversation, potential clients understand that I am available at their convenience, whenever they have questions or need input. They can pick my brain anytime, with a phone call, text or email and will receive a prompt response. If I don't have the information or quality answer available, they can depend on me to get it. My resourcefulness is a huge asset in my business. Developing a mutual trust is based on integrity. We really are in this together and my clients know that I've got their back. I respect people and want to share my knowledge to help better others' lives…maybe it's the Mom in me.
What is the most difficult aspect of your job? It can be challenging for me to deliver disappointing news to a client. Although it is business, I tend to get to know and really care about the people I work with. It is very rewarding for me to earn their trust and help avoid any unnecessary stress throughout the process. The overlap between personal and work time is also demanding, because I make myself readily available to clients at their convenience.
Where do you go to network and meet new clients? In addition to my complimentary home buying seminars, my well-rounded background in the industry has helped me to develop a huge network of clients, colleagues and vendors that I work with. The nature of the business keeps my network constantly expanding. Referrals from clients and colleagues confirm to me that people are impressed with the level of service that I provide.
What has been your greatest accomplishment? Raising four respectful, mindful and thought-provoking boys is by far, the most meaningful accomplishment in my life. With an awareness that both nature and nurture are hard at work, I am extremely thoughtful in my approach to raising them in a complicated world.
Professionally, it makes me proud to have visualized what I wanted to do…and I'm doing it with an effective perspective. Even with a lot of experience throughout the real estate industry, it can be challenging to do this job well. My natural ability to teach has been instrumental in my own success as my clients rely on my knowledge. Every interaction is an opportunity for me to learn…about business and human nature. I really am grateful for and love what I am doing…it's an exciting industry that is far more rewarding to me than simply a paycheck.
What was the last good movie you saw or book you read? Although this is not a new movie, my all-time favorite is Remember the Titans. It is as if I am watching it for the first time, every time. The lessons touch me to the core and demonstrate so many of the values that have been instilled in my own team of boys.
What is your favorite restaurant? With so many options and fabulous food in New England, I'm always open to trying new places with adventurous friends.
Architecturally speaking, what is your favorite building in Boston? The State House is aesthetically pleasing and gives a sense of history and power.
What kind of car do you drive? My Chrysler 300C V-8 is a super comfy ride. Yup…it's a Hemi!
Paper or smartphone? Smartphone. The ability to expedite the process using today's modern technology is key to providing a smooth experience. Because I give my clients the time and commitment they deserve, using technology does not make the process feel any less personal. However, unless a client requires answers during our appointments, my phone is intentionally left in my car. Every client deserves the respect of my full attention.
What is your favorite city after Boston? I spent several years making memories at Hampton Beach in New Hampshire as a teenager. Since then, my own boys have enjoyed many long summer days in the huge waves. I really love Hampton Beach.
In 10 words or less, what is your advice for someone new to the industry? Duplicate others' successful strategies that do not compromise your integrity.
What's your favorite real estate iPhone/Android app? I use Dotloop for electronic signatures and appreciate the convenience it offers my clients.
Who are your favorite people to follow on social media? I really don't follow anyone…it's tough to imagine incorporating a lot of social media maintenance time into my daily routine.  There's only 24 hours in a day.