What was your first job in the real estate industry? Leasing agent at Fenway Properties
Where did you grow up? Lynn, MA
Growing up, what did you want to be? Drummer of a rock band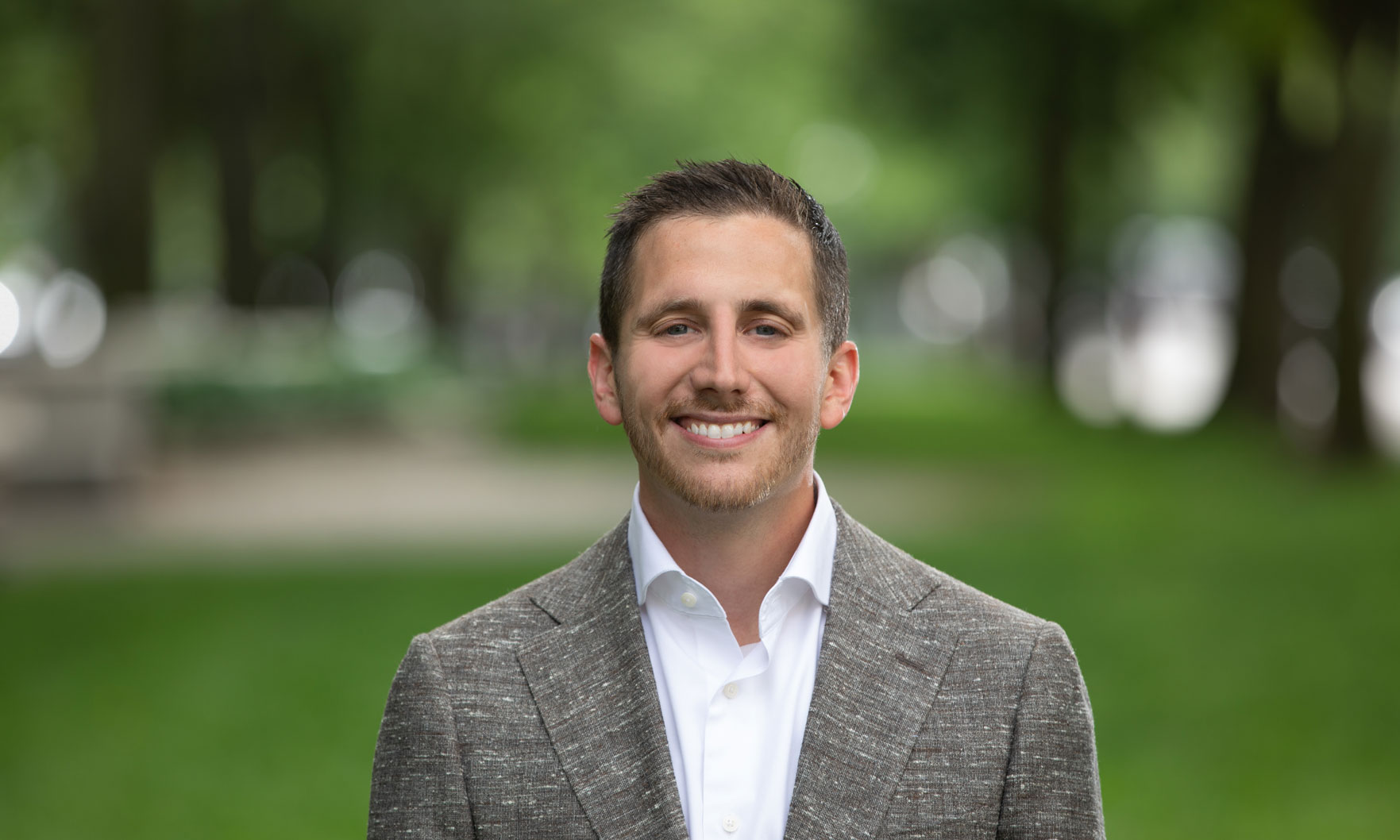 What do you do to relax when you're stressed? Golf, Warm Shower
If you could have lunch with a well-known figure (living or not), who would it be and why? Tiger Woods. He is a true example of focus and determination and brought himself from being physically and mentally beaten down and while affected by medication abuse and mental health all the way back to the pinnacle of golf and winning the Masters. All while the whole world was watching and most doubting him. And to get a golf lesson off' him.
Where is your favorite place to hang out? At home with my girlfriend and our dog.
What do you love most about the industry? The excitement that a new deal or exciting opportunity can pop up any time. Often we are someone's first contact in a new city and I love being able to match them with the most ideal home that will allow them to have the best possible experience in Boston.
How do you distinguish yourself from the crowd of agents? By truly understanding how the transaction affects all sides from buyer and seller to property manager, condo association, and tenants and being able to efficiently identify the most ideal properties in a fast-moving market. And with amazing programs that we are very proud of at Compass like Compass Concierge! We provide hassle-free, up-front loans to sellers who can use the funds for renovations or remodeling, staging or painting – you name it! Anything to increase the property's value and appeal, and the seller gets to keep the profit to help them more comfortably and confidently take the next leap in life!
What is the most difficult aspect of your job? Having qualified and practical clients, especially young adults with great jobs, who often have difficulty in locating "affordable" homes in Boston's most desirable neighborhoods. Parking in the Back Bay!
Where do you go to network and meet new clients? I love networking in our Newbury St. Office! We have a very collaborative and supportive environment and some of the best agents in the business! You never have to go far to find a great conversation or meeting.
What has been your greatest accomplishment? Getting myself back on the right track after having some really difficult years with mental health and substance abuse! I think this is something that more people in real estate or any professional field deal with and don't need to be afraid to talk about or to look for help!
What was the last good movie you saw or book you read? "Atomic Habits" by James Clear
What is your favorite restaurant? Giacomo's
Architecturally speaking, what is your favorite building in Boston? The Christian Science Church
What kind of car do you drive? Honda Accord – my dog or golf bag are usually in the back!
What is your favorite city after Boston? Sarasota, FL
In 10 words or less, what is your advice for someone new to the industry? It's a marathon, not a sprint. Don't take shortcuts.
What's your favorite real estate iPhone/Android app? The Compass App!