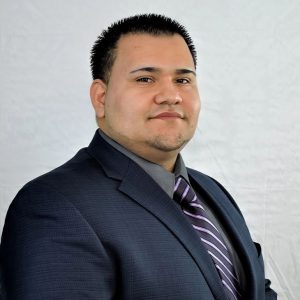 Name: Jorge Sariego
Title: Broker-Owner
Company: Boston One Realty Group Inc.
What was your first job in the industry? My first job in the real estate industry was to go out in the field and acquire properties for a well known investment company.
Where did you grow up? Born and raised in Boston. A native of Dorchester and currently living in Lower Mills.
Growing up, what did you want to be? Growing up, I wanted to be a police officer or a firefighter.
What do you do to relax when you're stressed? When stressed out I just enjoy my time with my wife and kids, going out for a walk at the Common or take a drive up north to Gloucester.
If you could have lunch with a well-known figure (living or not), who would it be and why? If I could have lunch with a well known figure it will be with Ryan Serhant. He is an amazing salesperson in the New York real estate business and a great inspiration to a lot of people.
Where is your favorite place to hang out? Favorite place to hang out will be at home relaxing with my family.
What do you love most about the industry? What I love about my career are the following: 1. Everyday is different. 2. Helping renter's becoming homeowners. 3. Helping seller get the most profit for their home and finally getting to meet people from all parts of life.
How do you distinguish yourself from the crowd of agents? I distinguish myself from all of the other agents by many ways which I will include here. Mainly, it will be the way I listen to my clients needs. Whether it's selling a million dollar home or selling a $200k townhouse in Milford, I go beyond my limits to satisfy everyone and have a great reputation. Helping a renter into making their best investment of becoming a homeowner is a lot of stress for them. What I do is hold their hand from the very beginning towards the end of the transaction and still stay in touch with them throughout the years.
What is the most difficult aspect of your job? The most difficult aspect of my job is managing personal life with business life, but I make it happen everyday without any complains.
Where do you go to network and meet new clients? My new clients tend to be referrals from current and past clients.
What has been your greatest accomplishment? I have many great accomplishments throughout my life, but can say becoming a broker owner of Boston One Realty Group Inc. has been one of my top five.
What was the last good movie you saw or book you read? Last good movie I saw was with my son, "The Avengers End Game" and last great book I read was "Sell It Like Serhant."
What is your favorite restaurant? My favorite restaurant is Davio's and Capital Grille.
Architecturally speaking, what is your favorite building in Boston? Favorite building in Boston is a tough choice as we have so many like Millennium Tower, One Dalton Place, The Pru, Cathedral Church and so many more.
What kind of car do you drive? I drive an Infinti Qx60.
Smartphone or paper? Both
What is your favorite city after Boston? New York city will be my second favorite after Boston.
In 10 words or less, what is your advice for someone new to the industry? Don't give up on your dreams…
What's your favorite real estate iPhone/Android app? Favorite real estate app would be zip forms.
Who are your favorite people to follow on Twitter? I am more of a Instagram person in which I follow Fredrik Eklund, Garvy Vee, Ryan Serhant, Manny Khoshbin and much more…
---
Want to be featured in our Agent Snapshot? Click here and complete this survey. Agent Snapshots are published on our website and shared in our newsletter and social media feeds.