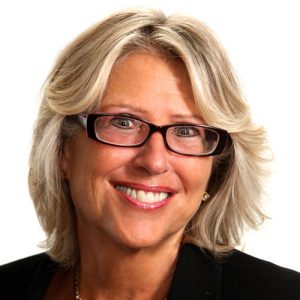 Name: Margie Kern
Job Title: Principal- Associate Broker Global Advisor- China
Company: Unlimited Sotheby's International Realty
What was your first job in the realty industry? Salesperson with Foster and Foster in Newton Centre in 1984
Where did you grow up? Andover, Massachusetts
Growing up, what did you want to be? An entrepreneur.
What do you do to relax when you're stressed? I cook, bake, go to the gym, or walk a couple laps around the reservoir in Chestnut Hill which is my happy place.
If you could have lunch with a well-known figure (living or not), who would it be and why? Jeff Bezos. He is a visionary, has great sensibilities, imagination and his work in non-profit is commendable.
Where is your favorite place to hang out? My home is my sanctuary. I have my 2 Poodles, George and Gracie who are a constant source of enjoyment and entertainment, When my daughter is home, we watch something on her laptop, a volleyball match on TV or whip up something delectable in the kitchen.
What do you love most about the industry? The pulse.
How do you distinguish yourself from the crowd of agents? I have always marched to my own drummer. I tend to look at things on a macro level and it is true with age comes wisdom so I tend not to sweat the small stuff and know things will work out for the best. I have never been a transactional agent.
What is the most difficult aspect of your job? Collecting the Open House signs after work.
Where do you go to network and meet new clients? I have a large sphere of happy clients therefore my referral base is extensive and of course from family and friends. I also network at The Global Sotheby's International Realty Forums.
What has been your greatest accomplishment? In October of 1996, my daughter Emily and I met for the first time in Wuhan China. Our journey over the past 22 years is indescribable and the most rewarding piece of my life. Is it an accomplishment? Depends on how you look at it. I see her as my greatest reward.
What was the last good movie you saw or book you read? 2 Books- Ninja Selling and Fear. Movie- Crazy Rich Asians
What is your favorite restaurant? Daily Catch in Brookline and Aquitaine in Chestnut Hill
Architecturally speaking, what is your favorite building in Boston? Boston Public Library
What kind of car do you drive? A very sweet white with red leather interior S4 Audi Convertible when the weather is nice and my other car is an Audi Wagon for the lousy weather and to transport the Poodles. They don't do too well in the convertible!
Smartphone or paper? Both. I will print documents from the computer as well. And as most people who know me will attest to the fact besides my iPhone my other phone I use constantly is my FLIP phone!
What is your favorite city after Boston? Bermuda.
In 10 words or less, what is your advice for someone new to the industry? Always wear your client's shoes.
What's your favorite real estate iPhone/Android app? Waze
Who are your favorite people to follow on Twitter? I don't use Twitter
---
Want to be featured in our Agent Snapshot? Click here and complete this survey. Agent Snapshots are published on our website and shared in our newsletter and social media feeds.