Agent Snapshot: William Meissner, Owner/Agent, M&C Metrowest Realty
by Chicago Agent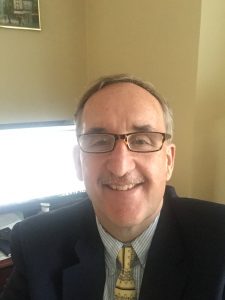 Name: William Meissner
Job Title: Owner/Agent
Company: M&C Metrowest Realty, Ltd.
What was your first job in the realty industry? Real estate agent for RE/MAX in Newton.
Where did you grow up? On the West Roxbury/Roslindale line.
Growing up, what did you want to be? Baseball player for the Red Sox.
What do you do to relax when you're stressed? Exercise.
If you could have lunch with a well-known figure (living or not), who would it be and why? Thomas Jefferson, to find out what life was like in the 18th century.
Where is your favorite place to hang out? Cape Cod.
What do you love most about the industry? Helping first-time buyers purchase their first property.
How do you distinguish yourself from the crowd of agents? I try to provide the best customer service to my clients as I work with a limited number of clients at a time.
What is the most difficult aspect of your job? Doing everything you can for a buyer submitting a great offer for them, only to be outbid by another buyer who submitted a better offer. Then, having to tell the buyer that they didn't get the property they really wanted.
Where do you go to network and meet new clients? My sphere of influence.
What has been your greatest accomplishment? This being my second career and starting my real estate career at the age of 40, I didn't know a lot about the ins and outs of the real estate business. Lasting in the real estate business for more than 17 years is an accomplishment that I'm proud of.
What was the last good movie you saw or book you read? "In Cold Blood."
What is your favorite restaurant? Mi Arepa in West Roxbury.
Architecturally speaking, what is your favorite building in Boston? The old Customs Tower. When I was young, our dad used to take us to visit the "tallest building in Boston" on numerous occasions, and then we'd head over to Durgin Park for a nice prime rib dinner.
What kind of car do you drive? Accord, Highlander and Jeep.
Smartphone or paper? Can I say both? Love the smartphone and the Macbook Air but still write a lot down on paper!
What is your favorite city after Boston? Destin, Florida.
In 10 words or less, what is your advice for someone new to the industry? Don't give up, it will get better.
What's your favorite real estate iPhone/Android app? The Greater Boston MLS.
Who are your favorite people to follow on Twitter? I don't really follow anyone on Twitter.