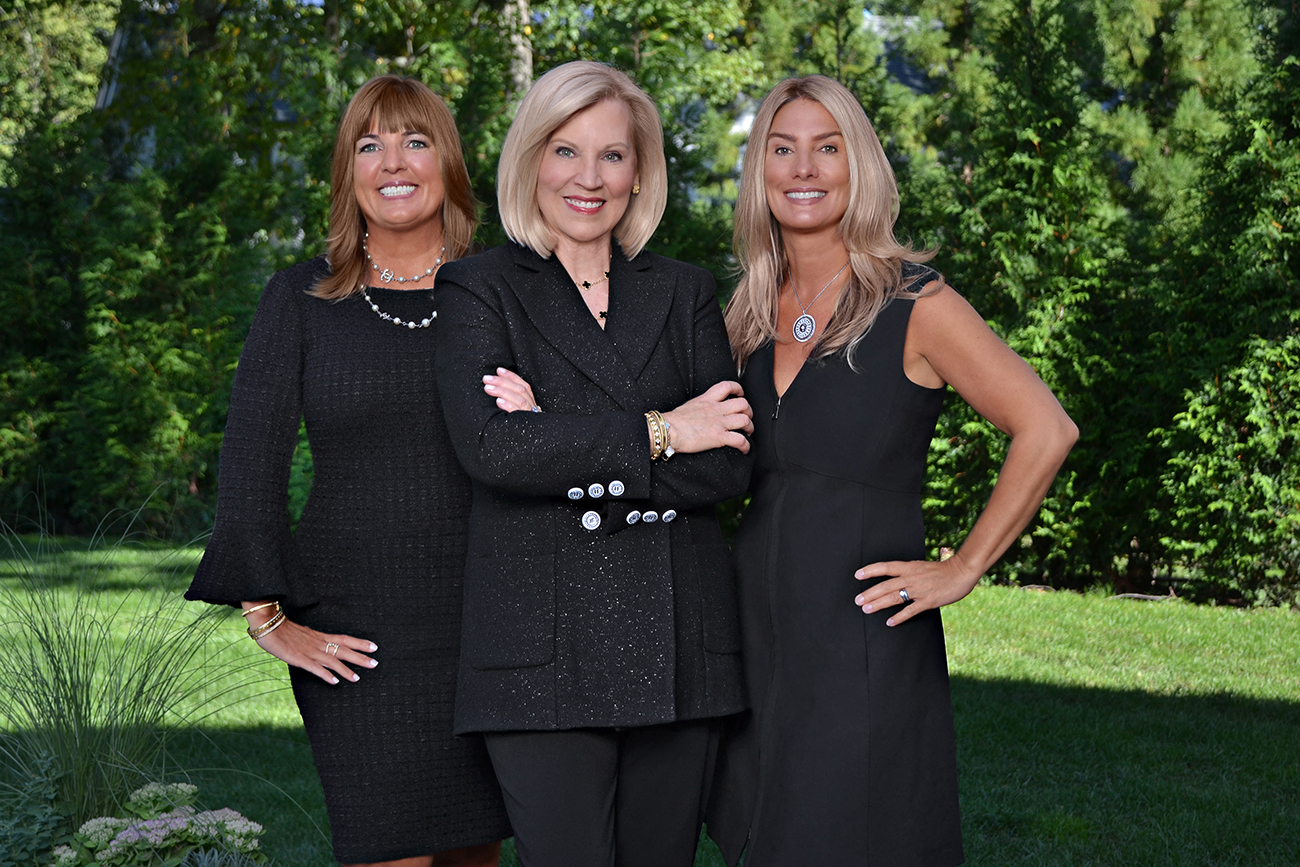 Three Boston-area brokers have teamed up to launch Benoit Robinson O'Rourke, a full-service real estate team at Gibson Sotheby's International Realty.
The team of Debi Benoit, Lara O'Rourke and Chelsea Robinson has sold over $220 million combined in 2020, so far, according to a press release.
Benoit is one of the founding principals of Benoit Mizner Simon & Co., a brokerage in Wellesley, which was purchased by Gibson Sotheby's International Realty in January.
The new team will guide residential buyers and sellers in Wellesley, Weston, Needham, Newton, Natick, Dover and beyond. The team of six includes: Debi Benoit, senior vice president; Chelsea Robinson, vice president; Lara O'Rourke, vice president; Molly Palmer, sales associate; Emily Farrar, sales associate; and Kayla Ober, executive assistant.