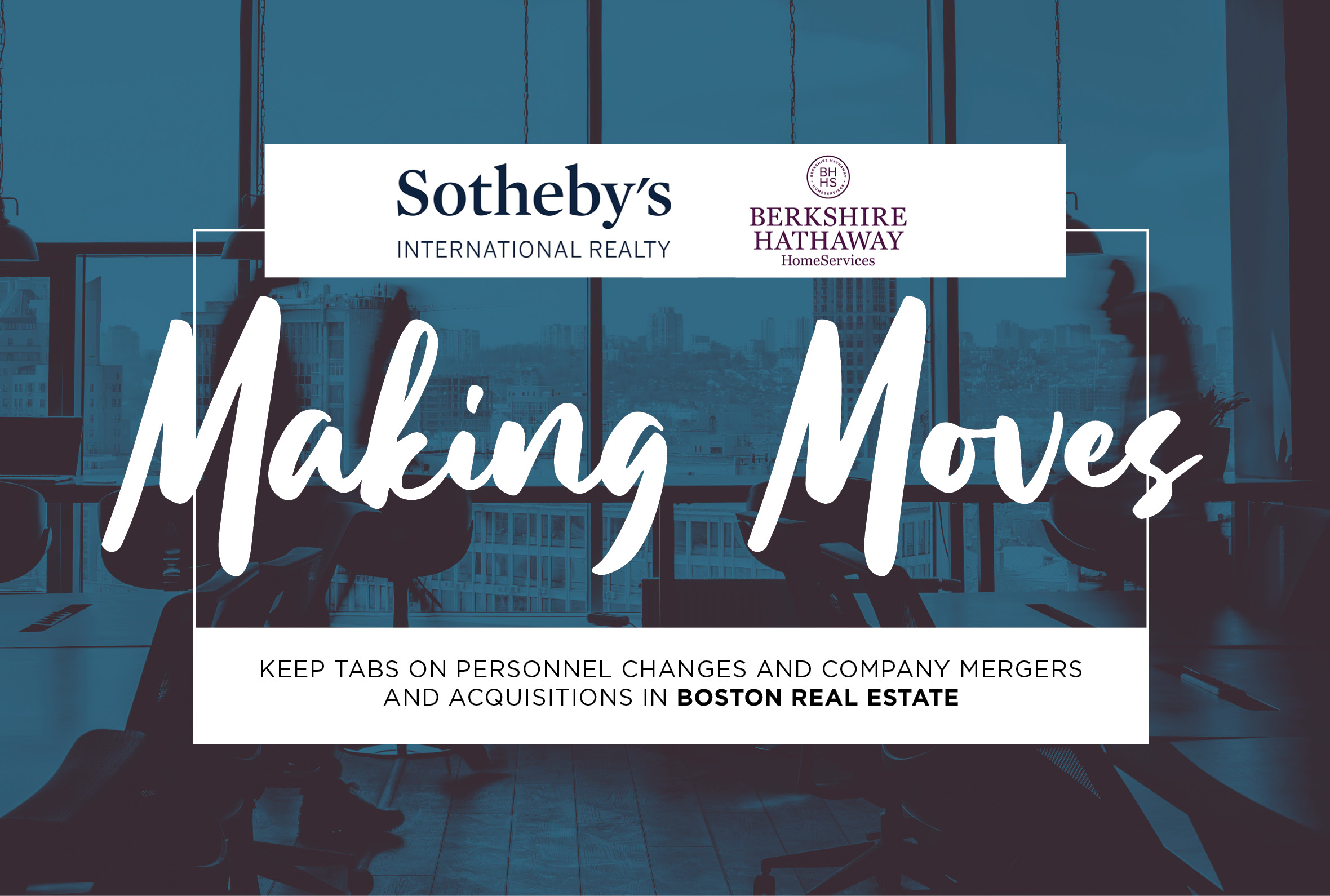 Gibson Sotheby's International acquires Benoit Mizner Simon
Gibson Sotheby's International Realty in Massachusetts has acquired Boston-based Benoit Mizner Simon & Co., which will now operate under the Gibson name.
The merger expands Sotheby's presence in the Boston MetroWest market. Sotheby's expanded footprint now includes offices in Wellesley, Weston, Needham and Sandbury.
"Boston is a region that continues to see tremendous growth year over year," Philip White, president and chief executive officer of Sotheby's International Realty, said in a company press release.
Benoit Mizner Simon & Co. has surpassed $4 billion in sales revenue since its inception in 2010. Company principals Debi Benoit, Amy Mizner and Sheryl Simon will join Sotheby's as part of the merger.
The acquisition brings the Sotheby's network to 46 affiliated and company-owned offices across the state of Massachusetts.
Berkshire Hathaway HomeServices Commonwealth acquires Dooley and Mason Realty
It's been an 11-year run for Dooley and Mason Realty Group, but the independent firm has been purchased by Berkshire Hathaway HomeServices Commonwealth Real Estate according to a Berkshire Hathaway press release.
Dooley and Mason covers markets in North Reading and more than 25 surrounding towns and cities.
Principals Lisa Dooley and Judy Mason, whose company has closed nearly 500 transactions worth more than $200 million in sales volume, will join the Berkshire Hathaway HomeServices Commonwealth Real Estate team and be known as The Dooley and Mason Realtor Group.
"As the industry shifted, we realized we needed more to continue to deliver the quality service we were famous for," Dooley said. "After a thorough search of our options, it became clear that Berkshire Hathaway HomeServices Commonwealth Real Estate was a perfect fit."
Dooley called the firm "a big company with the small company feel," noting that the acquisition brings "global recognition with a brand that has all the modern tools, technology and resources that we can implement on day one to help grow our business and better serve our customers and clients."