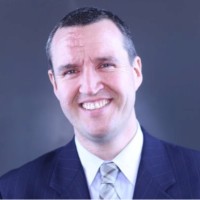 What was your most interesting job before going into real estate? Marketing Manager at a non-profit ad agency
Where did you grow up? Dublin, Ireland
Growing up, what did you want to be? I always wanted to be in sales/marketing.
What do you do to relax when you're stressed? Go Kayaking.
If you could meet any well-known figure (living or not), who would it be and why? Robin Williams – such an amazing comedian
What is Boston's best-kept secret? JJ Foley's Bar
What do you love most about the industry? I enjoy how fast it moves from a buyer's to seller's market and back again.
How do you distinguish yourself from the crowd of agents? I enjoy helping first time home buyers navigate the process. I'm honest with them from the time I meet them until we sign the closing documentation.
What is the most difficult aspect of your job? Telling buyers that their offer was not accepted!
What's your best advice for generating new leads? Be out in the community.
What has been your greatest accomplishment? Apart from being a husband and father to four amazing kids, running the New York Marathon.
What are you binge-watching/reading/listening to lately? Just finished Better Call Saul.
What's your favorite meal in Boston? I liked going to the Top of the Hub for the view, but Stoddard's on Temple Place is amazing!
Architecturally speaking, what is your favorite building in Boston? The Filene's building.
What's the weirdest thing that's ever happened to you on the job? Three full-price offers accepted on the same day!
What's one thing people are surprised to learn about you? I've had the same cell phone number since my first phone.
What is your favorite vacation spot and why? Disney – it was where we went on our honeymoon.
In 10 words or less, what is your advice for someone new to the industry? Don't give up. It's not as easy as it sounds. Set a plan for yourself and stick to it.
What's your favorite real estate iPhone/Android app? CamScanner and Docusign
Who are your favorite people to follow on social media? Levar Burton, local community groups