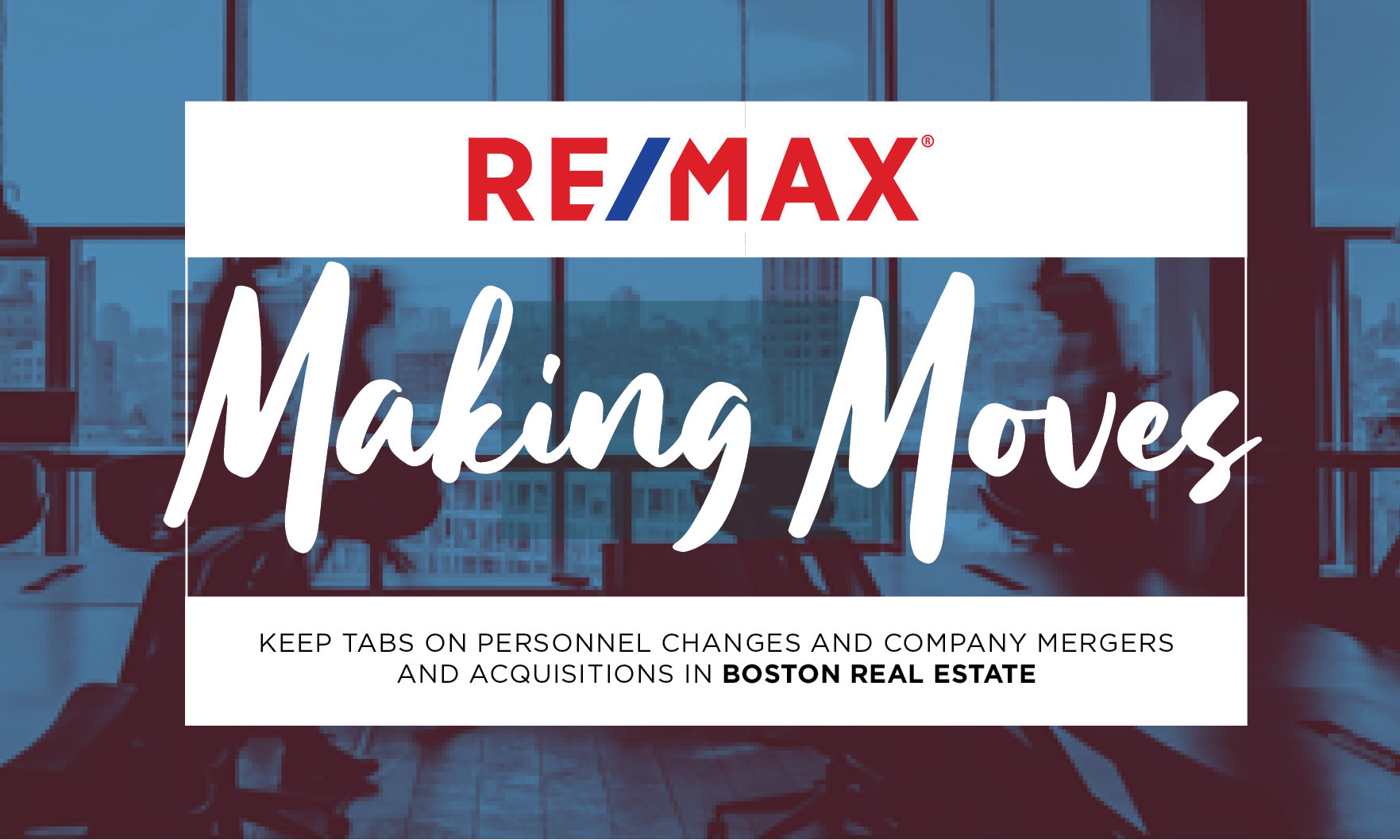 By Andrew Stahl and Juliet Jacques
RE/MAX 360 acquires four new offices
RE/MAX 360 has expanded its services to the North Shore with the acquisition of RE/MAX Advantage Real Estate, according to a press release.
Owners Katie and Al DiVirgilio established RE/MAX 360 in 2018. This is their second expansion of the year and largest to date. In addition, they have established a RE/MAX Commercial Division and use the Re/MAX Collection Luxury branding to bring in diverse support and clientele.
"We are excited about this new opportunity and look forward to providing these offices with localized support and leadership to help them grow their business" said Katie DiVirgilio in a statement.
RE/MAX 360 will now serve the area with over 70 agents.
"This is a pivotal time for RE/MAX 360," says Fiona Petrie, RE/MAX INTEGRA EVP and Managing Director of US Operations. "This acquisition will greatly benefit clients and fuel opportunities for future growth across Massachusetts, and we are confident that these offices will see great success under Katie and Al's leadership."
Former Compass director joins Knox Financial
Knox Financial, a platform for investment properties, announced it has doubled its staff with six new hires, as the company looks to expand in New England.
Among the new hires is Hunter Perry, former director of strategic growth for Compass and senior growth lead at WeWork, who will serve as director of expansion at Knox.
"In 2020, Knox continues to grow our business and our team. Homeowners and property investors who want to turn the properties they already own into hands-off, market-beating investments are learning just how much wealth they can generate," said David Friedman, CEO of Knox. "We're building a highly-skilled, passionate team that can deliver an extraordinary wealth-building opportunity to the markets we serve across New England and also launch in markets across the U.S."
The other new hires include Vanessa Davidson as Knox's market maker in Rhode Island, Hassan Essa as market maker for New Hampshire, Salvatore Lombardo as sales manager, Meredith Tennihan as leasing specialist, and Roman Mondelo as software engineer.