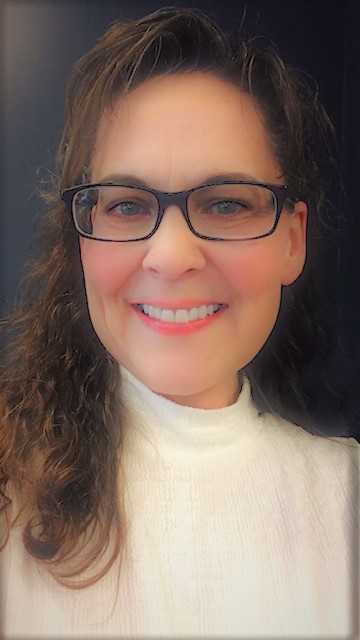 What was your most interesting job before going into real estate? Recruitment Advertising. Immediately after graduating from Suffolk University, I landed my first job in advertising. I started out as front-desk receptionist and learned the ropes. After about six months, I was promoted to account coordinator and began managing a client base of about 25. While recruitment advertising was not as glamorous as Product…I made my bones and eventually graduated to a much larger advertising agency in Washington, DC. I wouldn't change that experience for anything.
Where did you grow up? I grew up in very small town outside of Boston — Winthrop, Massachusetts. Small towns have their good and bad sides … my experience was all good! Winthrop is the quintessential walking town. I have wonderful memories of walking and biking anywhere in the town with my friends and always meeting up with more. You knew everyone and everyone knew you. Much of my family and childhood friends still live in Winthrop.
Growing up, what did you want to be? When I was younger I saw the movie Baby Boom with Diane Keaton. I fell in love with J.C Wiatt and wanted to be her one day. I saw myself living the fast life of an advertising executive in NYC. I settled for Boston and Washington, DC.
What do you do to relax when you're stressed? Whenever I am feeling stressed, the only thing that makes me feel better and calmer is to identify the stress point and figure a way to fix it. I don't do well letting things grate on me and I have hard time letting go unless it is corrected.
If you could meet any well-known figure (living or not), who would it be and why? I think I would like to chat with Leona Helmsley. She built a small fortune on her own in real estate and I would love to hear her story…right from her.
What is Boston's best-kept secret? The Boston Athenaeum. It is an unbelievable library a stone's throw from the State House. There is so much history and culture in this one place it is a must see if at all possible.
What do you love most about the industry? I love meeting different types of people and being the one to make their dream come true … whatever it may be in terms of residence. I am currently working with a young married couple buying their first home. They are so excited and filled with hope. I love traveling this road with them.
How do you distinguish yourself from the crowd of agents? I am very flexible and will shift my entire schedule to make a showing happen or to be available for any of my clients. I am never further than a phone call, email or text. I am pretty good at finding solutions.
What is the most difficult aspect of your job? I find it increasingly difficult to land the high-end listings. They seem to be monopolized by the same agents. It is very tough to break that mold.
What's your best advice for generating new leads? I am still learning new ways to generate leads and clients. I guess the best way is to be seen and continue to network. You never know who you are talking to or meeting for the first time and how they may help you in the industry. Never pass up an opportunity to meet new people.
What has been your greatest accomplishment? I guess I'll be like every other mother in the world and say my greatest accomplishment is my three children. To make an entire human being from scratch is wondrous.
What are you binge-watching/reading/listening to lately? I just finished watching Ozark on Netflix. I am eagerly awaiting the next season and very sad it will be the last.
What's your favorite meal in Boston? I would have to say Chinese food from PF Chang's. It is my very favorite.
Architecturally speaking, what is your favorite building in Boston? I'd have to say the State House. It is a beautifully designed building and loaded with history. The ornate marble and the hall of flags is fabulous.
What's the weirdest thing that's ever happened to you on the job? I was showing a camp to some buyers in NH and did not realize the camp was just about as isolated as you get. We parked our cars and had to hike through the forest and over these wooden bridges to get to the site. It was so peaceful but my heeled shoes were not having a great day.
What's one thing people are surprised to learn about you? The most surprising thing about me, I think, is the fact that I grew up outside of and went to college right in the city of Boston and I do not like lobster. Or any seafood for that matter.
What is your favorite vacation spot and why? I absolutely love Florida. I travelled there all through my childhood. I had the best vacation of my life in Florida with my husband and children. I still have places I'd like to visit so that may change.
In 10 words or less, what is your advice for someone new to the industry? Don't ever pass up the opportunity to meet someone new.
What's your favorite real estate iPhone/Android app? I love Opcity and use it daily.
Who are your favorite people to follow on social media? I enjoy following Selma Blair. Her battle with MS is inspiring. I also follow Leah Remini. I think she is hysterical and very brave to take on Scientology. I will also follow any site that has steps for creating delicious food. I hate to cook.