Brenda Cahoon
Realtor
EXIT Premier Real Estate
What was your first job in the real estate industry? Working in the same company I am now….
17 years today 🙂
Where did you grow up? Waltham, Mass.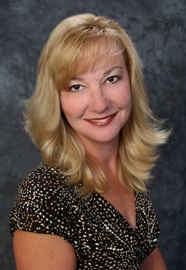 Growing up, what did you want to be? Wasn't sure but I knew I wanted to work with people.  My first job was being an optician for that very reason.  I love hearing their stories.
What do you do to relax when you're stressed? Go to the gym or go out to have a nice glass of wine with friends or family.
If you could have lunch with a well-known figure (living or not), who would it be and why? Ellen DeGeneres. I think she is so inspiring, compassionate and just a good person. Her humor can cheer me up no matter how bad my day is going.
Where is your favorite place to hang out? My all-glass sunroom … I call it my She Shed.
What do you love most about the industry? Meeting new people … I really like working with first-time homebuyers as well. I also like working with our seniors – I love hearing all about their lives.
How do you distinguish yourself from the crowd of agents? Some marketing via US mail, joining our area chamber of commerce, volunteering on town committees, online marketing as well.
What is the most difficult aspect of your job? Getting agents to get back to me in a timely manner.
Where do you go to network and meet new clients? Public events and I became an ambassador for both the EXIT Realty International Company as well as the Burlington Area Chamber of Commerce
What has been your greatest accomplishment? Receiving the Shining Star Award from EXIT Realty and having Tami Bonnell, the CEO of EXIT Realty, as well as Steve Morris, the founder and chairman of EXIT Realty, handing it to me.
What was the last good movie you saw or book you read? Girl On A Train. I read the last page, closed the book and literally said out loud,  "WOW, didn't see THAT happening."
What is your favorite restaurant? Feng Shui … Love their sushi.
Architecturally speaking, what is your favorite building in Boston? The Custom House
What kind of car do you drive? Mercedes GLE 350
What is your favorite city after Boston? Waltham
In 10 words or less, what is your advice for someone new to the industry? Believe in yourself and don't worry what other agents are doing.
What's your favorite real estate iPhone/Android app? MLS app