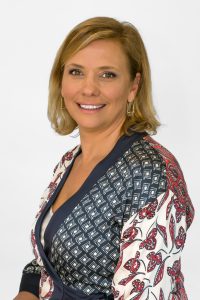 Name: Donna Whitney
Job Title: Real estate broker
Company: William Raveis
What was your first job in the real estate industry? Sales assistant
Where did you grow up? Central Mass.
Growing up, what did you want to be? Dancer, lawyer
What do you do to relax when you're stressed? Yoga
If you could have lunch with a well-known figure (living or not), who would it be and why? Obama
Where is your favorite place to hang out? The beach
What do you love most about the industry? Relationships with customers
How do you distinguish yourself from the crowd of agents? Integrity
What is the most difficult aspect of your job? Disappointment
Where do you go to network and meet new clients? Opportunities are everywhere I go.
What has been your greatest accomplishment? My children.
What was the last good movie you saw or book you read? The Collector
What is your favorite restaurant? Jake's in Hull
Architecturally speaking, what is your favorite building in Boston? The library
What kind of car do you drive? Toyota
Smartphone or paper? Smartphone
What is your favorite city after Boston? Paris
In 10 words or less, what is your advice for someone new to the industry? Get good training.
What's your favorite real estate iPhone/Android app? Open House Pro
Who are your favorite people to follow on Twitter? Friends
Want to be featured in our Agent Snapshot? Click here and complete this survey. Agent Snapshots are published on our website and shared in our newsletter and social media feeds.