This Week in Boston Real Estate: Multiple offers, rents on the T and more
by Andrew Morrell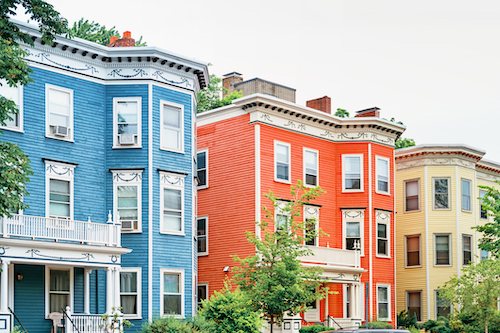 MA agents still seeing bidding wars in sales
Despite recent signs of a slowdown in the local and national housing market, Massachusetts Realtors say multiple offer situations are still common. In a survey of members of the Massachusetts Association of Realtors last month, 31 percent of respondents said all or most of the transactions they've had since the start of 2019 have seen multiple bids. Meanwhile, 25 percent said between one-quarter and one-half of their transactions involved multiple offers.
"With inventory historically low, multiple offers on homes are common," said Anne Meczywor, president of MAR. "However, this lack of inventory doesn't mean this is the case with every house."
The same news release found pending sales across the state in April grew by almost 15 percent, marking the 12th consecutive month of of pending sales growth among single-family homes.
"The rainiest month on record didn't keep buyers from getting into the market in April," Meczywor said.  "It's just another example of the market being mightier than the weather and the desire of people to own homes in Massachusetts."
One stop on the T makes an $800 difference in rent
Renters in Boston often prioritize location relative to public transit when searching for an apartment. However, listings that are closest to an MBTA station and near downtown tend to fetch the highest rents. Fortunately for some lucky renters, analysis from RentHop demonstrates that it's possible to save as much as $800 per month on rent in some neighborhoods by simply moving one stop away.
On the Red Line, average rents were about $800 lower for apartments near the Charles/MGH station, compared to the Park Street stop. Park Street's Red/Green Line stop was also the site of the biggest year-over-year rent hikes in Boston — average rent in this area grew 8.2 percent over the last year to $3,200 per month. Likewise, the difference between rents near the Aquarium stop on the Blue Line and the Maverick station was $801 on average.
Boston gets an A for environmental policies
Boston was among a handful of U.S. cities recognized by the Carbon Disclosure Project for its commitment to addressing climate change and other environmental issues. CDP's "Cities A List" gave Boston high marks for its initiative to become carbon-neutral by 2050.