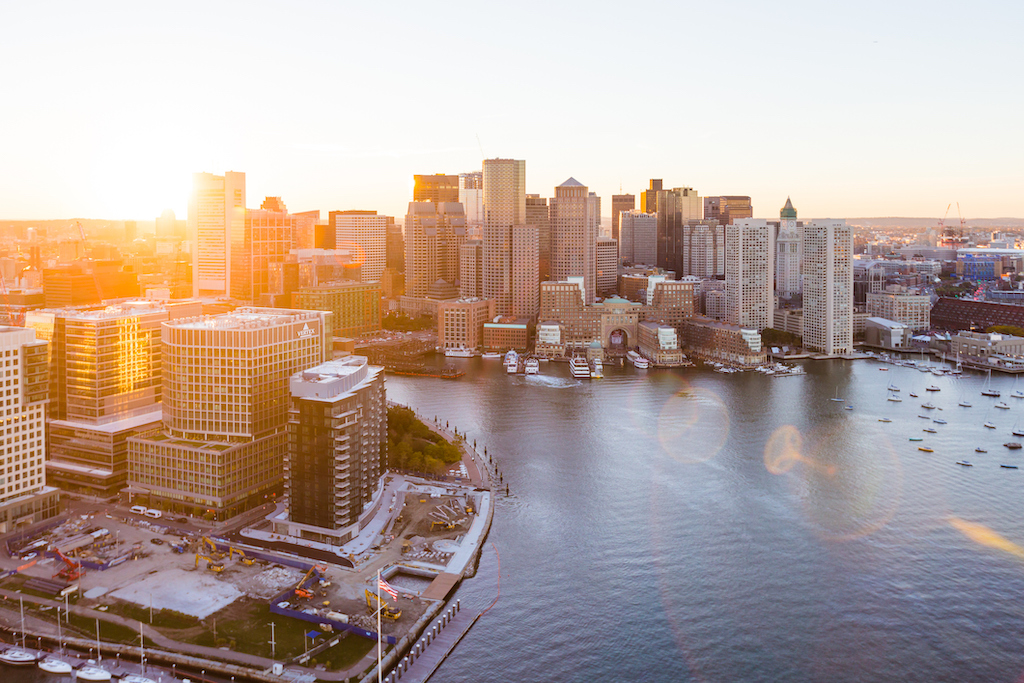 Census releases new population estimates for Boston metro
The Boston metropolitan area posted some of the best numbers among the 10 largest metros in the U.S. in terms of net population gain, according to new estimates released by the U.S. Census Bureau April 18. However, as with many other large American cities, Boston would have seen a net loss in population over the last year were it not for foreign migrants.
The numbers paint a fascinating picture of American demographics. Out of the 51 metros with at least 1 million residents in 2018, nine saw their population decline between 2017 and 2018. That includes the three largest of all: New York, Los Angeles and Chicago, each of which recorded a net loss. What's more, for the first time since 2007, growth rates in these large metros, including Boston, fell behind that of mid-size metros. The areas with the highest growth rates between July 1, 2017 and July 1, 2018 were concentrated in the South and West, particularly Texas and Florida.
Still, as of July 2018, Boston remained the 10th most populous metro, with an estimated 4.88 million residents.
Looking for Boston's hottest neighborhoods
Finding the next top destination for homebuyers is a constant challenge that real estate professionals are almost constantly engaged in. The Boston Globe released its list of picks for the 2019 homebuying season, highlighting the best neighborhoods throughout the Boston metro area. But with home prices rising so quickly across the board, it's becoming harder to find those diamonds in the rough these days — just about every corner is already priced like a rare jewel.
This year, newcomers to the list included places like Hudson and Hanover, two areas where prices are rising the fastest. The Globe also noted a few neighborhoods and towns where real estate prices may well be "recession-proof." Based on data from The Warren Group of Berkshire Hathaway HomeServices in Boston, homes and condos in Downtown Boston grew 41.5 percent between the market's peak in 2005 and the bottom in 2011. In Cambridge, prices grew more than 10 percent over this period. If those trends hold in a future recession, that could add another layer to the attractiveness of these markets.
Seaport getting more neighborhood amenities
The Seaport District is among Boston's newest residential areas, with several large condo and apartment towers having recently been completed there. But despite earning the distinction as Boston's most affluent ZIP code (with a median household income of almost $133,000), Seaport lacks such neighborhood staples as a grocery store.
That is expected to change as supermarket chain Trader Joe's said it would open a location in the area in the coming months. In addition, the Boston Globe reported a bookstore and a large day care facility will also be moving into the neighborhood, both of which have been sorely missed by Seaport's residents. Also in the works: creative spaces like performance venues and a community theater.