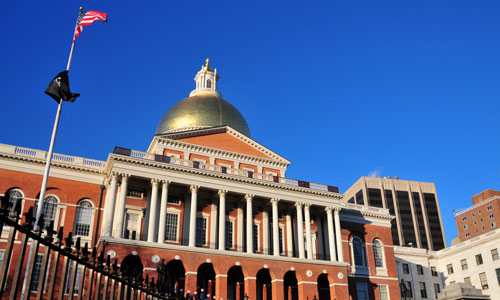 In what's becoming a national trend, Boston and Massachusetts are among the latest city and state to see new proposals to institute rent control before legislators. But as in many other cases, the bills circulating through City Council and the statehouse face significant obstacles before they can be signed into law, raising doubts about whether they are even worth pursuing.
Boston City Councilor-At-Large Althea Garrison presented the most recent local proposal, which calls for limiting rent increases to no more than 7 percent annually, as well as increasing protections for month-to-month tenants and banning any measure to compensate landlords with public funds for losses related to rent restrictions.
But even if Councilor Garrison's bill were to receive approval from the full City Council, it still couldn't be enacted. That's because Massachusetts is one of several states where most forms of rent control are banned. Therefore, the City Council's bill would need to earn approval from the state legislature, too, as a home rule petition. Massachusetts does allow cities and towns to enact short-term rent restrictions, but does not allow for the enforcement of those restrictions for more than six months at a time.
Other proposals winding through Beacon Hill could make Garrison's bill a moot point. The Boston Globe reported recently on at least two different state bills are in the works that would seek to lift the statewide ban on rent control or at least give municipalities more power to enact such measures. Boston isn't the only Massachusetts city to send a home rule petition to the statehouse related to rent control during this legislative session, either.
Still, according to the Globe's Tim Logan, the prospect of passing a rent control bill in the near future isn't promising. Republicans including Gov. Charlie Baker are generally opposed to rent control, and there isn't much hope of passing a bill without their support. Even less contentious real estate-related bills, like one aimed at reducing evictions promoted by Boston Mayor Marty Walsh, have recently failed to win enough votes to pass.
In February, Oregon made headlines after passing the first statewide law to control rent increases. But it stands alone in its success on that front so far: Well-publicized efforts to enact similar laws have stalled in Illinois and New York, while California voters rejected a proposal last year that would have expanded rent control in that state. Housing policy experts generally agree that the benefits of widespread rent control are small, while the potential costs to property owners and even the majority of a city's renter population are significant.