Will Boston buyers see less competition this year?
by Jon Gorey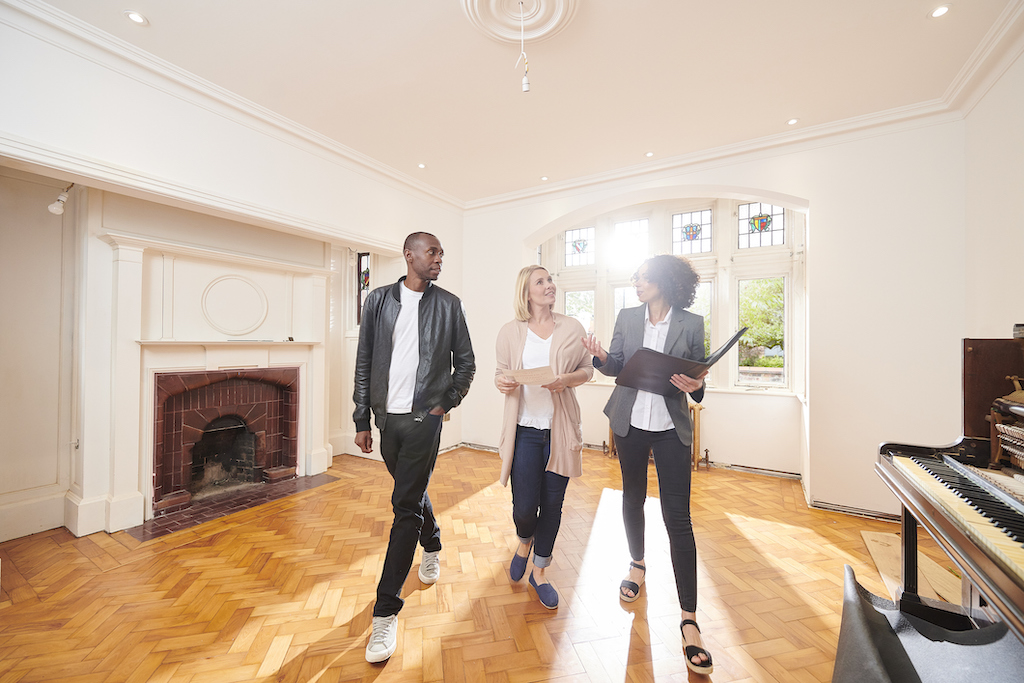 After a fiercely competitive start to the home buying and selling season in 2018, interest rates began climbing toward what would be a seven-year high in November. A year later, with mortgage rates back down and the daffodils coming up, which market can homebuyers expect to find in 2019: An extension of the winter's slow spell, where even into March, Redfin agents reported far fewer multiple-offer situations compared to last year? Or a renewed spring frenzy of elbow-to-elbow open houses and bruising bidding wars?
It's already competitive out there, says Marie Presti, owner and broker at the Presti Group in Newton. One of her first-time buyers lost out on a home among 26 bids earlier this spring. With a budget stretched into the mid-$500,000s, he finally had an offer accepted north of the city (and $70,000 north of the asking price) in a field of 16 offers.
"We had put in four offers on four different properties, and there was a bidding war, over asking price, on every one of them," Presti says. "The fifth property was the charm."
Winning the home wasn't easy, and required some savvy strategy. "After so many tries, he was getting frustrated, so I suggested we do a pre-home inspection," Presti says, meaning they hired a home inspector to view the property before making an offer. "As a buyer's agent, you should not even be considering waiving a home inspection, there's a huge liability there," she adds. But she told her buyer, "Risk the $500 and have the inspection done ahead of time, then you'll know what you're getting. And when you make your offer, you won't need to make it contingent on the inspection, because you'll have already done it."
After the weekend open house, they squeezed in a home inspection early Tuesday morning before offers were due on Wednesday. The inspection didn't reveal any deal-breakers, so they submitted an offer above asking price and also included an escalation clause, offering to beat any offer up to $70,000 over the asking price.
"Not only did it kick in," Presti says, "there was another bona fide offer that was at the cap. And the difference between the offers was the inspection contingency."
Colleen Toner, owner and broker at Toner Real Estate in Lynn, says the year has started off at a brisk pace for her brokerage as well. Year to date, "I have similar sales and similar inventory as 2018, and 2018 was one of my best years," Toner says.
First-time buyers, in particular, are still contending with inventory shortages. "As far as bidding wars, I just had multiple offers on two properties," Toner says. "Both were single-families in Lynn priced under $400,000, so in that price range you're still seeing a lot of people vying for that same product."
The higher end of the market is just warming up, Presti says. She has a newer $1.5 million listing in Chestnut Hill that she expected to sell right away, but is still active in its second week. "I'm actually surprised it hasn't gone yet," Presti says.
But in that price range, she says, a lot of buyers are families who are trading up. Many are also hesitant to pull the trigger this spring while their kids are still in school.
"Come mid-May, that will be the hottest time for that price point, because if you have kids in a school system you want them to finish the school year" before closing and moving in July, according to Presti.
Overall, Presti doesn't expect things to slow down much until interest rates creep back up. And with the Federal Reserve indicating it won't raise interest rates for the rest of 2019, that might not happen anytime soon.
"All the mortgage lenders have gotten aggressive, so rates have dropped three quarters of a point, that's a big drop," Presti says. "From 4.75 percent to 4 percent, that just draws a lot of buyers in who otherwise would have waited."