This Week in Boston Real Estate: Tech hotspots, living with roommates and more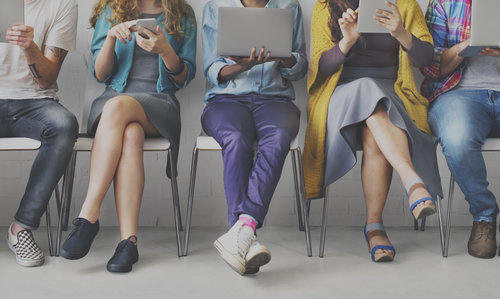 A new report from Savills, a U.K. real estate advisory firm, ranks Boston No. 5 globally in a list of the top cities for the tech industry. That puts it just behind New York, San Francisco and London, and just ahead of internationally renowned metros like Singapore, Stockholm and Tokyo.
While Savills found Boston had fewer total employees in the tech and business services industry than average among the top 50, it ranked first for its talent pool. This comes as no surprise to Boston residents, considering the number of top-ranked universities within city limits. Unfortunately for homebuyers and renters, the study made clear that Boston's economic strength came at a cost — again, no surprise there. In terms of real estate costs, Boston was ranked No. 26 out of 30, with Savills pegging average rents at $510 per week and the average monthly cost of a single co-working desk at $970. On the other hand, did you know Boston boasts 8.2 startups per 1,000 residents? As they say, you have to spend money to make money.
In other local real estate news:
Gibson Sotheby's International Realty says 2018 was a record year for productivity, profitability, and number of agents for the firm. With more than 2,000 transactions, the company closed 2018 with over $2 billion in annual sales volume. Gibson Sotheby's attributes this accomplishment to three factors: the highest average price in Massachusetts of the top five companies, the highest average price in Cambridge of the top three companies and the second highest average price in Boston of the top 3 companies. With their expansion into South Boston, the South Shore and Cape Cod brought on by the acquisition of Broadway Village Real Estate, Home Center Sotheby's International Realty and oldCape Sotheby's International Realty, the company now counts 300 associates in 17 offices across Eastern Massachusetts.

Boston has been

ranked

 No. 8 on a list of "Best Places for Living with Roommates," according to a study by MagnifyMoney. The report looked at the 50 largest metro areas and ranked each according to percent of adults who have roommates, monthly cost savings for each person and other factors. In Boston, an estimated 59.3 percent of adults live with a roommate. Boston residents living with a roommate save 14.2 percent, or around $530 annually, compared to those who live without a roommate. This savings rate increases by 3.3 percent, or $123, for each additional roommate. San Jose finished first in MagnifyMoney's nationwide ranking, tallying a final score of 73.4. Other top cities included San Diego, Seattle, Los Angeles and Orlando.

Coldwell Banker Residential Brokerage raised $515,200 for 114 New England charities in 2018, the company said in a press release. The donations were made by employees and independent sales associates through employee payroll deductions, donations from sales commissions and fundraising events, while Coldwell Banker Residential Brokerage Cares, the company's charitable foundation, also made contributions. Notable donations included $153,645 raised from pie sales during the annual "Pie in the Sky" fundraiser, $130,000 raised during the 2018 "Coldwell Banker Spirit of Home" gala, $61,775 raised for "The Home for Little Wanderers" and $24,350 raised for "Crossroads Rhode Island."

The

developers

of several acres of vacant land on Tremont Street have set April for groundbreaking as financing for a $473 million multi-use complex is near closing. The project would include a mall with a cineplex and an indoor rock-climbing area, 727 residential units, office space, a museum and 1,371 parking spaces. About 20 percent of the residential units would be considered affordable to residents that make between 60 percent and 100 percent of the Boston area's median income; while the city only requires 13 percent of units to be marked as affordable. The majority of these residential units will be in two towers with nine townhomes also being built on Whittier Street. The closing of the final $28 million needed for financing will be in March according to the original developer of the project Elma Lewis Partners and Feldco Development. The developers will also spend approximately $13 million for a museum that features work from African-American artists.