What MA homebuyers and sellers look for in an agent, and a home
by Andrew Morrell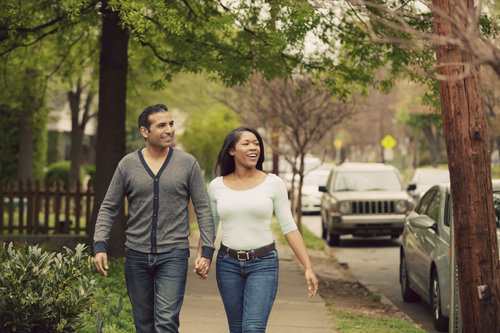 The Massachusetts Association of Realtors released a report detailing the demographics of homebuyers and sellers in the state over the last year. Released in conjunction with the National Association of Realtors' buyer and seller profile covering the entire U.S. market, the MAR report drills down into the specific attributes of the state's housing market. Here are some of its most compelling insights about buyers and sellers in the Commonwealth, based on interviews with more than 7,000 consumers:
Hot market for first-timers
As in 2017, MAR found a higher concentration of first-time homebuyers in Massachusetts than the national average. In 2018, 40 percent of buyers in the state said they were first-time purchasers, compared to a national rate of 33 percent. While this is down slightly from the 42 percent share of first-time buyers reported in the state in 2017, it shows Massachusetts is still a thriving home market even for younger residents.
On average, the typical Massachusetts homebuyer in 2018 was 42 years old, with a median household income of almost $107,000. Massachusetts buyers were also slightly more likely to be single than the national average.
MA buyers are design-conscious
While most new construction buyers from the nationwide sample said they were hoping to avoid renovations, most new-home buyers in Massachusetts seemed to embrace the DIY ethos. The most important aspect of a brand-new home to buyers in the state was "the ability to choose and customize design features." Meanwhile, most new-home buyers around the U.S. said they just wanted to "avoid renovations and problems with plumbing or electricity." However, Massachusetts had more existing-home buyers in 2018, and a smaller market for new construction, than the U.S. on average.
Most respondents in the state said they planned to stay in their home for 10 years, as opposed to 15 years on average nationally.
Sellers want to go big
In both Massachusetts and the U.S. as a whole, the most commonly cited reason for selling one's home was a desire to move into something larger. But size was more of a factor in the state than the U.S. average, with 19 percent of Massachusetts sellers choosing that as their primary reason to sell, as opposed to 15 percent nationally. Another factor unique to the state: the second-most common motivation to sell was the perception that the seller's neighborhood had become "less desirable."
Working with agents
Buyers and sellers in Massachusetts fell roughly in line with their national peers when it came to questions about working with real estate agents. The vast majority of buyers in the state (91 percent) said they purchased their home through an agent last year. Most buyers found their agent through a referral from friends or family, and 69 percent said they interviewed just one agent before choosing them. Sellers in the state reported roughly the same trends. Interestingly, a higher share of Massachusetts sellers (37 percent) said they had referred friends and family members to their listing agent on at least three occasions.
Read the executive summary of MAR's profile of homebuyers and sellers here.