Year-end reports show growth in condo inventory
by Andrew Morrell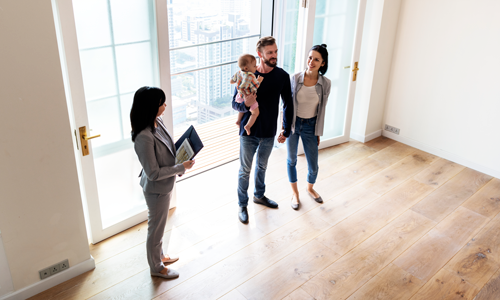 Two reports on the Boston condo market's end-of-year performance show more units coming onto the market across the city's hottest neighborhoods. However, this has continued to put a damper on sales prices as well as closed sales as sellers find themselves at odds with a shifting market.
The first report was released Jan. 3 by Berkshire Hathaway HomeServices Warren Residential and compares all of 2018 to the previous year. The other, covering Q4 2018, was produced by Douglas Elliman in conjunction with Miller Samuel and was released Jan. 17.
"From what I can see so far, the [Warren Residential] annual report has confirmed the same trends that we started to identify in the Q3 2018 report: longer days on market, more price reductions, and increased inventory," Nick Warren of Warren Residential said in a blog post marking the report's release. "The toughest thing to gauge is how quickly the gap between seller expectations and the actual market will close."
As of the last day of 2018, condo sales inventory in Boston was up 38 percent compared to the same time last year, Warren reported. In addition, the report noted a 22 percent spike in the number of listings with price changes throughout 2018 when compared to 2017.
"Right now, a lot of sellers are still in the mindset that we've been in for the past half decade," Warren said. "Many think they should be receiving multiple offers over asking price after the first open house. This will result in a lot more listings sitting on the market until agents are able to convince them that the 2019 market is different than 2017 and 2018."
The Douglas Elliman report came to similar conclusions. Condo sales in downtown Boston fell 19.3 percent year-over-year in the fourth quarter, and were 42.6 percent lower than the previous quarter.
Downtown may be an outlier in terms of price, with the median condo selling for more than $838,000 in Q4. But other neighborhoods saw more consistent trends. In the South Boston area, where 604 condo sales were recorded for the year, inventory levels also rose 46 percent. In Dorchester, supply rose a staggering 138 percent year-over-year, although sales and prices were up. Back Bay, the site of 341 condo sales last year, saw inventory grow 18 percent.
Growing inventory in many of these areas is hardly unwelcome. Given the city's housing shortage, an excess of inventory may not simply bring price growth down, it could be just the right stimulation the market needs.
"I can already tell you that the feedback I'm hearing from our Berkshire Hathaway Warren Residential agents is that the activity during the first couple of weeks in 2019 has been much greater than they were seeing towards the end of 2018," Warren said in his article on the 2018 report. "If the weather cooperates (knocks on wood), we could see a very busy winter market resulting in an even earlier start to the spring market."