Despite sky-high prices, Boston home market not overvalued, study says
by Kyle Scheuring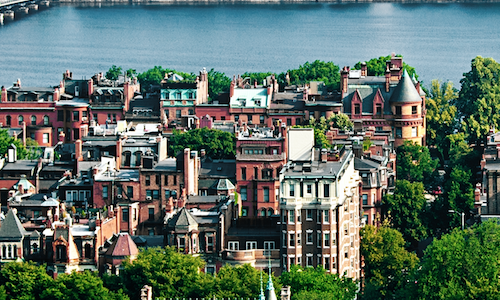 The upward trend of home prices is hitting each city differently. With nationwide home prices rising 6.9 percent year-over-year from April 2017-18, many cities face overvalued housing markets. CoreLogic categorizes a market as overvalued if they see that home prices are 10 percent higher than the city's sustainable level. Out of the nation's 50 largest housing markets, 52 percent are overvalued.
High demand and short supply has brought up housing prices, but each city has experienced their own economic growth or lack thereof. San Francisco saw a 12.3 percent climb in year-over-year home prices for April 2018 according to RISMedia's report on the CoreLogic Home Price Index and HPI Forecast, yet San Francisco is still considered "at value," indicating that buyers are willing to pay the higher prices.
Boston is seeing a similar trend. With a 6.1 percent jump in year over year home prices for April 2018, Boston homes still remain at market value. But cities like Houston, Los Angeles, New York and Denver are not so lucky, experiencing overvalued home prices across the board. And according to CoreLogic's report, the national home-price index is expected to grow another 5.3 percent year over year from April 2018-19, meaning these these markets may remain at non-sustainable levels.
Like San Francisco, Boston is home to a highly-educated workers and to high-paying industries, meaning workers in both cities can actually afford escalating home prices, according to the study.
Dr. Frank Nothaft, chief economist for CoreLogic, suggests what may be the only solution to this upward trend.
"The best antidote for rising home prices is additional supply," said Dr. Nothaft. "New construction has failed to keep up with and meet new housing growth or replace existing inventory. More construction of for-sale and rental housing will alleviate housing cost pressures."
While rising home prices may hurt buyers, high demand may provide the market with healthy growth as homebuilders jump at the opportunity.
"Extremely low inventory conditions in most markets are preventing sales from breaking out, while also keeping price growth elevated," Sam Khater, chief economist at Freddie Mac, told CNBC. "Even if rates climb closer to 5 percent, sales have room to grow more, but only if current supply levels start increasing more meaningfully."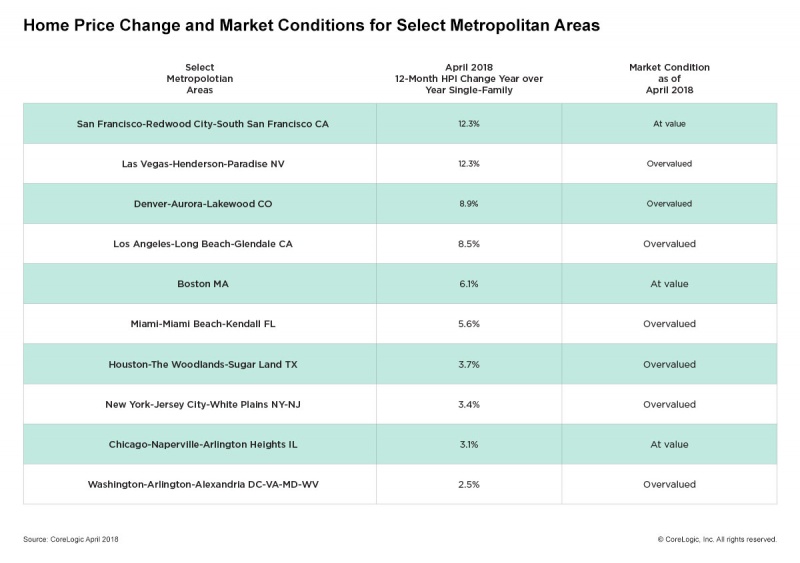 Chart from RISMedia