Boston sales hit winter slump as lack of inventory restricts activity
by Kelly McCabe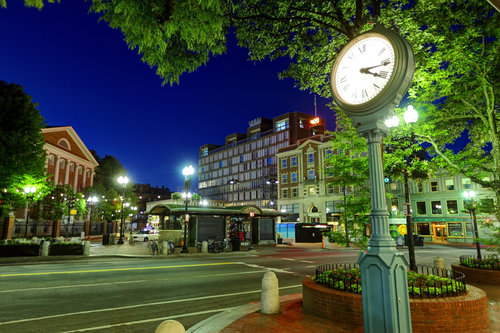 While single-family home sales in greater Boston dipped 5.5 percent last month to 481, prices hit a new February high — $549,000 — signaling that buyers are eager to snatch up a home, according to the latest report from the Greater Boston Association of Realtors.
"Potential sellers should feel confident listing their homes, especially with prices continuing to appreciate," said GBAR President Marie Presti. "We have an eager buyer population who are looking to close on a home as soon as possible amid rising interest rates."
Acting listings in February plummeted 16.2 percent from last year to 1,786, according to GBAR. This often results in a multiple-offer situation for many home sellers, as buyers want to nab a new home before mortgage rates and home values likely increase, according to Presti. The increased competition drove the median home price up 8.9 percent from last year's median of $504,000.
While things may look relatively bleak for hopeful homebuyers, Presti said there's plenty of cause for optimism in the coming months. There were 1,162 new listings that hit the market last month, up 10.1 percent from February 2017. Meanwhile, pending sales remained essentially flat, dipping just 1.1 percent to 774 from last year's number of 783.
State faces similar struggles
Massachusetts as a whole is facing similar market woes as Boston, according to the latest report from the Massachusetts Association of Realtors. Sales of single-family homes dipped 6.1 percent year over year to 2,393, likely held back by limited inventory, which plummeted 28.4 percent in that same time to just 9,494. That marks the third month in a row that the number of single-family homes for sale is less than 10,000, which MAR calls "an unprecedented low number."
Meanwhile, the median price for both single-family homes and condominiums statewide equalized to $350,000, with the price of the former increasing 7 percent and the latter jumping 11 percent.