This Week in Boston Real Estate: West Roxbury shoutout, Allston roof farm and more
by Kelly McCabe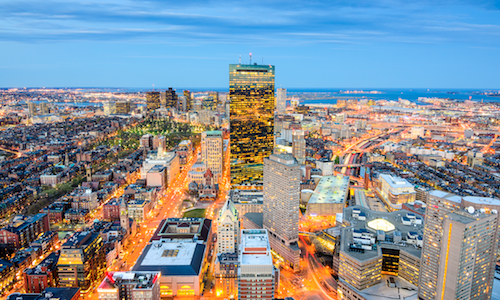 It's no secret that the cost of living in Boston is high, but there are still pockets where residents enjoy can enjoy relative affordability in other costs. In a recent report, Trulia highlighted West Roxbury as one such area, where there's easy access to public transportation and most homes on the market have at least two bedrooms. Find out why Trulia highlighted West Roxbury and see what other U.S. neighborhoods got a shoutout in the full report.
In other recent Boston real estate news:
The garage-conversion trend continues to sweep the city, with developer CIM Group proposing a 17-story, 280-unit tower atop the Motor Mart Garage in Back Bay, according to Boston magazine. The number of parking spots there would be cut to 600 from the current 1,058 available spots.
Things in Allston might get a little greener, and not just for St. Patrick's Day: A developer recently proposed a plan for a 54-unit residential project that would have a green rooftop with a farm, according to the Boston Herald. The farm would support a "hyper-local" community-supported agriculture program.
Finally, a Boston Globe report of the latest Economic Policy Institute analysis shows that while housing prices in the state are high, so are wages. In fact, the average hourly wage of $22.44 in 2017 was 54 cents higher than the second highest — New Jersey — and a whopping $4 more than the national average.