Agent Snapshot: Joanne Conway, Sales Agent, William Raveis Real Estate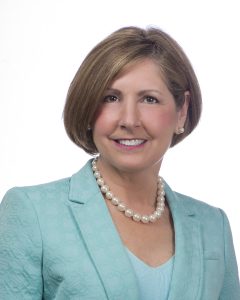 Name: Joanne Conway
Title: Sales Agent/Sales Vice President
Company: William Raveis Real Estate
What was your first job in the realty industry? Sales Agent in 1987
Where did you grow up? Western Massachusetts
Growing up, what did you want to be? I was all over the place with what I wanted to be-a fashion designer, a teacher, a business owner, etc.
What do you do to relax when you're stressed? Boating, pickleball, walking in the beautiful Hingham parks and the breezy Nantasket Beach, and listing to Chris Botti music
If you could have lunch with a well-known figure (living or not), who would it be and why? Abraham Lincoln. I thought he was so brave in a very calm, determined, and witty way.
Where is your favorite place to hang out? The beach
What do you love most about the industry? All the great clients that have turned into friends over the years
How do you distinguish yourself from the crowd of agents? Honesty, attention to detail, patience, experience
What is the most difficult aspect of your job? Making time for family and friends
Where do you go to network and meet new clients? Fundraising events, town activities, and through friends
What has been your greatest accomplishment? When my 66 year-old mother was sick, I (along with our family) helped her to stay at home. We were all with her until her passing. It was a gift to listen to her stories, laugh with her, and help her through that very tough time. That time has been my most precious.
What was the last good movie you saw or book you read? Enchanted April is one of my favorite movies. The Pillars of the Earth by Ken Follett is one of my favorite books.
What is your favorite restaurant? Tosca in Hingham is one of our favorites, but we had a chance to dine at Menton in Boston and that was very special.
Architecturally speaking, what is your favorite building in Boston? The Old State House building on the corner of Washington and State. I love the beautiful old building that outshines the large looming buildings around it.
What kind of car do you drive? Lexus Sedan
Smartphone or paper? Both
What is your favorite city after Boston? Washington, DC
In 10 words or less, what is your advice for someone new to the industry? Hang in there and be understanding. Use your gut.
What's your favorite real estate iPhone/Android app? DocuSign
Who are your favorite people to follow on Twitter? I like some of the comedians because they give me a laugh during the day.