The 10 most affordable Boston-area neighborhoods to rent
by Chelsea Niaz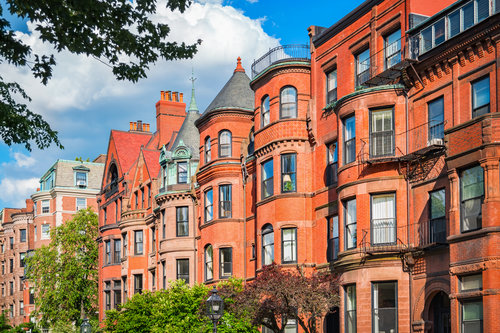 Two-bedroom median rents across Boston are much more affordable than Los Angeles and Miami with $2,600 being the average for the whole metro area, according to Renthop. However, these affordable neighborhoods are outside Suffolk County, according to the report.
Norfolk County held the first nine spots for affordability with Adams Shore and East Weymouth topping the list. Both areas had a median rent of $1,550 and an income-rent ratio of 65.93 percent. Braintree Highlands, North Weymouth and Downtown Dedham followed with income-rent ratios of 66.99 percent, 68.06 percent and 69.65 percent, respectively.
Bay Village in Suffolk County topped the least affordable list with a median rent of $6,215 and an income-rent ratio of 437.9 percent. Back Bay and Chinatown-Leather District followed Bay Village as most expensive neighborhoods while Downtown Boston ended up as the fourth least affordable area with a median rent of $4,138 and income-rent ratio of 291.56 percent.
Methodology
Affordability is considered based on the income-rent ratio which compares the median household income and asking rent price. Therefore, the most affordable Boston neighborhoods are labeled as such because of their relative value for price and not necessarily having the lowest rent cost. Renthop used median household income from the most recent American Community Survey (ACS) Census data and their own rental data to see where the most and least affordable places to live in the Boston area are.
According to ACS data, median household income in Suffolk County is $56,771 with Essex County higher at $68,455. Middlesex and Norfolk had the highest median incomes with $90,267 and $94,039, respectively.
Least Expensive Neighborhoods
| | | | | |
| --- | --- | --- | --- | --- |
| Neighborhood | County | Two-Bedroom Median Rent | Income Required | Income-Rent Ratio |
| Adams Shore | Norfolk | $1,550 | $62,000 | 65.93% |
| East Weymouth | Norfolk | $1,550 | $62,000 | 65.93% |
| Braintree Highlands | Norfolk | $1,575 | $63,000 | 66.99% |
| North Weymouth | Norfolk | $1,600 | $64,000 | 68.06% |
| Downtown Dedham | Norfolk | $1,637.50 | $65,500 | 69.65% |
| South Weymouth | Norfolk | $1,678 | $67,120 | 71.37% |
| West Quincy | Norfolk | $1,695 | $67,800 | 72.10% |
| Wollaston | Norfolk | $1,700 | $68,000 | 72.31% |
| Downtown Woburn | Middlesex | $1,650 | $66,000 | 73.12% |
| Squantum | Norfolk | $1,725 | $69,000 | 73.37% |