Boston once again ranked the most energy efficient city
by Joe Ward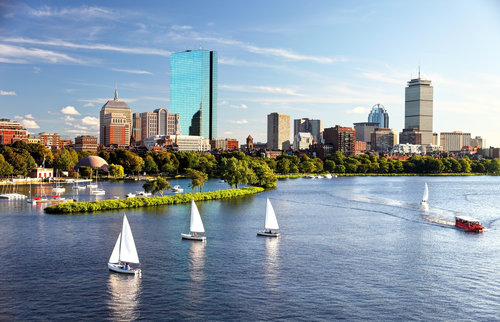 For the third consecutive year, Boston has been named the most energy efficient city in the county, according to the American Council for an Energy-Efficient Economy.
Cities were evaluated on what actions they are taking to reduce energy use in five key areas: government operations, community initiatives, buildings, utilities and transportation. Boston scored a perfect score in energy and water utilities for their offer of some of the most robust efficiency program for low-income and multifamily households, which are typically underserved by such utility programs, according to the group.
Boston is also the leading city for buildings. The city has adopted the state "stretch energy code" for commercial and residential buildings. It has adopted green building standards and requires some buildings to disclose annual energy use data. The city also offers support and outreach to help property owners comply with energy benchmark requirements.
Go Boston 2030, the city's long-term planning document, has called for vehicle miles traveled to be reduced by 5.5 percent and a greenhouse gas emission decreased by 25 percent by 2020. The city also requires a certain number of electronic-vehicle charging stations for all parking in new buildings. Still, the energy-efficiency advocates said Boston can improve its transportation efficiency.
"Although it ranks high, Boston can still improve its scores, especially for transportation policies," the report reads.
"As other cities continue to improve their standings and emerge as new leaders, Boston can defend its top spot by constantly renewing its commitment to energy efficiency."
Mayor Marty Walsh said last year the award is party of the city's wider goal of efficiency.
"It is an honor Boston has been recognized as America's most energy-efficient city," Walsh said. "Our goal is to help Boston residents and businesses save energy and money, and through collaborative efforts with our utility partners, Eversource and National Grid, we are creating a thriving, healthy and innovative Boston. I look forward to continuing these efforts for both our environment and residents."
Rounding out the top five most energy efficient cities is New York, Seattle, Portland and Los Angeles.