More affordable housing is popping up in desirable Boston neighborhoods, study shows
by Joe Ward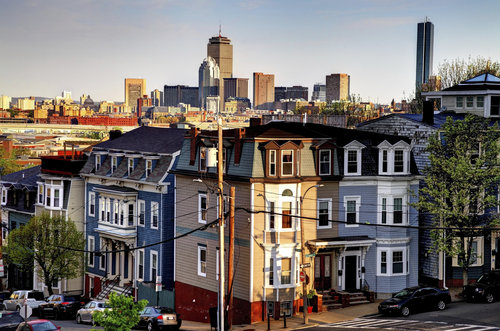 Boston is a leader in providing affordable housing in desirable neighborhoods, according to a recently released study.
With housing costs rising – particularly in Boston, one of the most expensive markets in the country – there is a growing need for affordable housing units. Historically, affordable housing has been built in less-desirable neighborhoods, but that trend is changing, reports Yardi Matrix.
The company studied 125 housing markets and assigned the neighborhoods containing affordable housing a grade of A through D, with A and B denoting "high-opportunity" neighborhoods and C and D "low-opportunity" neighborhoods. Areas were grading on employment sources, median household income, crime risk, environment, ease of access and proximity to shopping and entertainment.
Boston exceeds average
Nationally, about 42 percent of existing affordable housing stock is located in neighborhoods considered high opportunity. Boston far exceeds that average, with 71 percent of all affordable housing in "average" or "above average" communities, according to Yardi Max.
That's good for a rank of No. 7 in the country for markets with affordable housing in desirable areas, according to Yardi Max's calculations.
Around 84 percent of Boston's housing developments with a mix of market-rate and affordable units are in A- or B-rated neighborhoods. The overwhelming majority of developments with all affordable units – 68 percent – are in those high-opportunity neighborhoods. And 90 percent of under-construction developments with a mix of market-rate and affordable units are going up in A or B neighborhoods. (Nationally, 55 percent of all under-construction affordable units are being built in A or B neighborhoods).
The takeaway from the study is that developments that contain both affordable and market-rate units are more likely to be found in good neighborhoods, whereas buildings with all affordable units are more likely to be built in less-desirable areas.